Maximizing Your Earnings with Doordash: A Comprehensive Guide on How to Make $500 a Week with Doordash
Want to know how to make $500 a week with Doordash? You're in the right place.
Many people choose to drive for Doordash because it's a convenient way to earn extra money in their spare time. In addition, working on your own time allows you to take care of all of your other obligations.
Delivering the meal you've signed up for is all you're responsible for; there is no boss that orders you to go back and take another order.
Ever since the outbreak of the epidemic, there has been strong demand for food delivery drivers, and companies like DoorDash can help you make up to $500 weekly.
In this article, I'm going to share some proven tips and tricks that will help you thrive as a Doordash driver and earn $500 or more per week through the platform. Additionally, we shall reveal some other Doordash alternatives that can help maximize your earnings even further.
How Does Doordash Work? Understanding the Doordash system
To get started, it's important to understand the basics of how Doordash works and what to expect as a Dasher.
1. Signing up and getting started as a Dasher
The first step is to sign up as a Dasher on the DoorDash website or app. The sign-up process is straightforward and will require some basic information such as your name, email address, phone number, and vehicle type if applicable.
To get started as a dasher, head over to the Doordash website or download the app from your preferred app store. Once you have the app installed, simply click on the "Sign Up" button and follow the prompts to create an account.
During the sign-up process, you'll be required to provide some basic information such as your name, email address, phone number, and vehicle type if applicable.
After submitting your application, DoorDash will conduct a background check, which typically takes one to three days to complete.
When you're approved to become a Dasher, the onboarding process begins. This involves attending an orientation session where you'll learn about the app, how to accept and complete deliveries, and other important information. You'll also receive your Dasher bag and red card during this time.
During the onboarding process, it's important to ask questions if you're unsure about anything. The DoorDash team is there to help and support you every step of the way. They can provide guidance on how to use the app, what to do if you run into issues while delivering, and much more.
Once you've completed the onboarding process, you're ready to start dashing! Open up the app, set your availability, and start accepting deliveries. It's that simple!
One tip for getting started with DoorDash is to be proactive about scheduling your shifts. Popular times tend to get filled up quickly, so it's best to plan ahead and schedule your shifts in advance. This will ensure that you have plenty of delivery opportunities available to you.
In addition, be sure to take advantage of any incentive programs DoorDash offers, such as Peak Pay or Challenge Bonuses. These programs can really boost your earnings potential and help you reach your financial goals faster.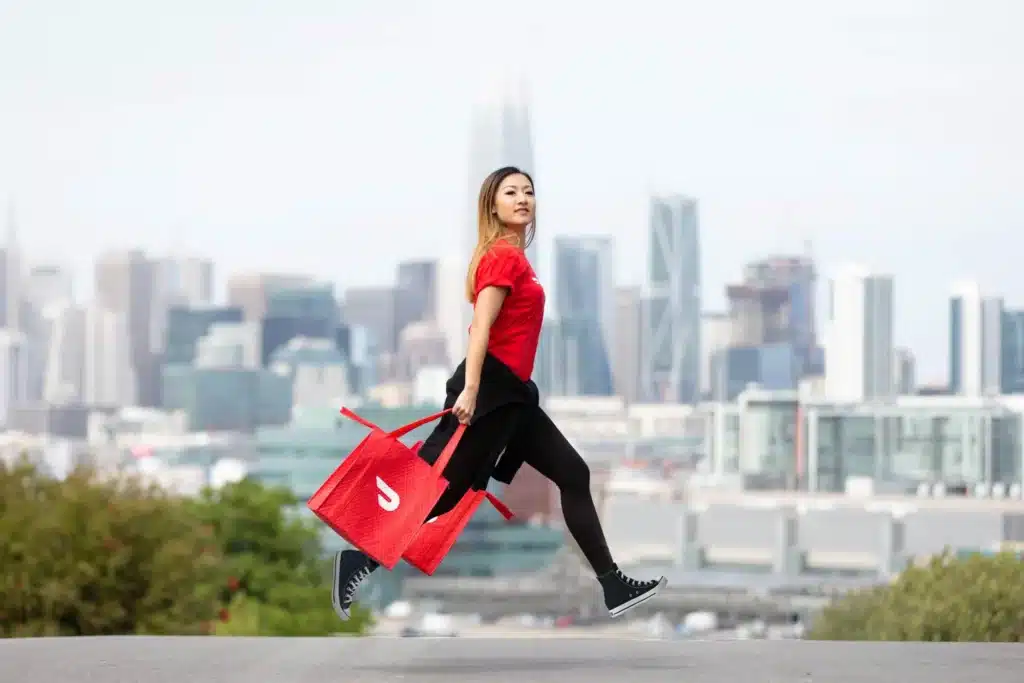 3. Navigating the Doordash App: Tips for Maximizing Efficiency and Success
Familiarizing yourself with the DoorDash app is crucial to ensuring a smooth and efficient delivery experience.
The app is intuitive and easy to use, but taking a few minutes to explore its features can save you time and effort down the road.
You can view available orders, accept and decline requests, track your earnings, and communicate with customers through the app. Be sure to check for updates regularly, as DoorDash frequently rolls out new features and improvements.
To Earn $500 or more here are some tips that will help you maximize your earnings with DoorDash: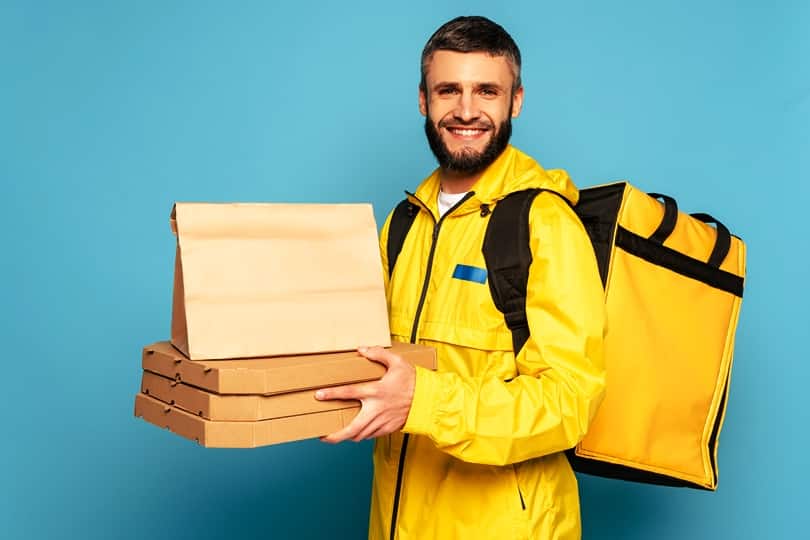 Frequently Asked Questions
1. what are the requirements for a door dash driver?
To become a DoorDash Driver, you simply follow a simple and clear process. Steps to take:
Check the driver application page for the DoorDash driver review and input all of your contact information.

Organize a phone interview with the relevant officials.

Make it possible for them to run a check on your background to ensure that you have a clean slate.

Complete a face-to-face interview at DoorDash offices.

If you pass the necessary background checks, you'll be enrolled in the DoorDash program and you can start delivering meals that same day.
2. How do I create a Doordash Drivers Account?
To become a driver with Doordash, you will need to register on the company's website. As part of the registration process, they will ask for your email address and phone number, and you will generate a username and password.
After that, you will need to fill in the details with information on your car. Include the vehicle's brand, model, color, and other identifying information.
Doordash will ask for your permission to do a background check to ensure that you have a clean driving record and that there are no other reasons why you shouldn't be behind the wheel.
You'll also need to prove that you have automobile insurance to ensure that you're protected while working as a courier.
Finally, you'll need to provide your bank account details so that Doordash can reimburse you.
That's it; you've completed the registration process and are ready to begin earning money!
Conclusion
One of the best tips I can give you is to smile! look happy and be happy.
Always ask, "Would you like me to bring the bags in for you?" (and for disabled customers)… "Can I put these away for you?"
Below is a Video that will help you with tips and tricks on how to make $500 or more per week with DoorDash.