How can I make an extra $500 a month?
The Current Pandemic Situation has hit people around the world the hard way. It's not only a health crisis but a financial crisis as well.
Many people have lost their jobs as businesses have closed down.
With social distancing and lockdowns, most companies and businesses have been forced to adopt remote working. This has opened opportunities for many folks to keep earning from home.
If you're one of those affected by the rough times or want a side job to make some extra money, then this is the right article for you.
Remember that you'll need to put in some effort as well as commitment to succeed.
Here are some ways to efficiently work from home and earn an extra $500.
1. Make money by Watching kids or teaching classes in your home or online!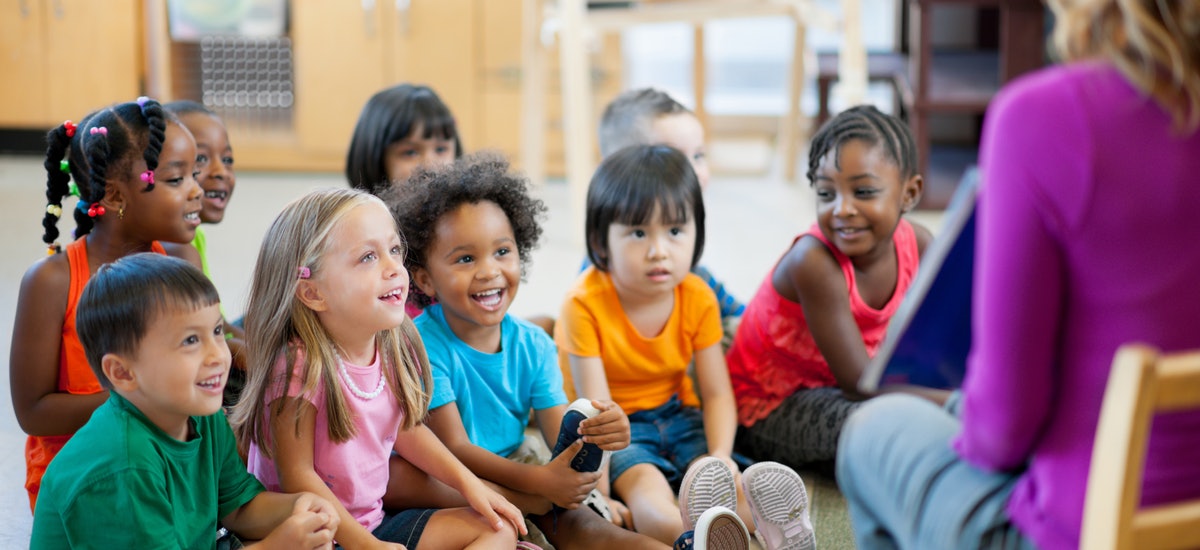 Did you know you can make an extra $500 – $1000 a month at home by teaching the neighborhood kids an online class or a class in your home?
Well, here is the catch!
If you have a set of skills you would like to share or great at entertaining kids and keeping an eye on them, this is the perfect opportunity for you as no formal teaching experience is required.
Classient.com offers an opportunity to earn extra income by offering classes to both kids and adults.
These classes can either be held online or physically at a specific place in the neighborhood.
It's perfect for parents who have a busy evening schedule or who simply want someone to keep the kids busy through various activities such as learning or simply group babysitting in the case of younger children.
How to get started with classient
Head over to Classient.com and register as a teacher.
They will create a class for you, complete with a booking system and a professional webpage that will make it easier for you to market your class online to your friends (and the neighborhood) via social media.
The platform also allows you to take payments online before each class, and it will also help you manage your class sign-ups.  This works great for both in-person and online classes!
They'll handle all the finances and remit your net earnings automatically within a few days. After that, it's their responsibility to collect payment in person from students.
2. Become a Social Media Manager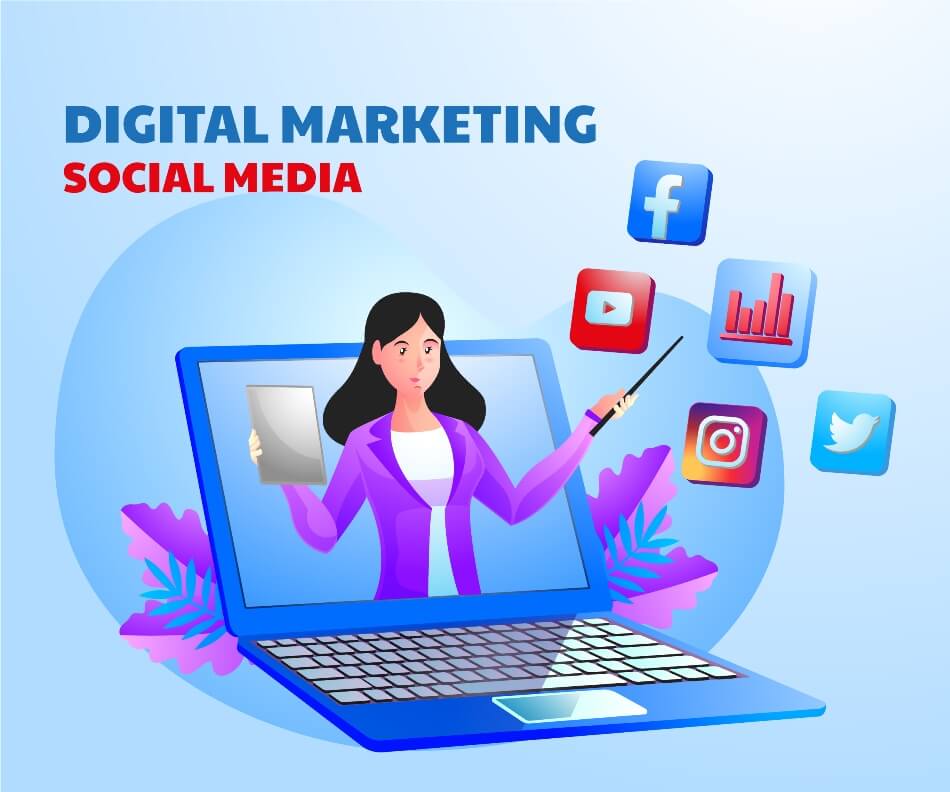 As a social manager, your main responsibility will be to represent a client business on all social media platforms such as Facebook, Instagram, Pinterest, Twitter and LinkedIn.
Your main tasks will be content creation, Creating graphics or Podcasts, Running ads, Replying to queries from your followers, etc.
So what skills do you need to become an awesome social media manager?
A degree in Marketing is not really necessary for you to become a social media manager; however, it's an added advantage.
These are some of the basic skills that you need.
Good Analytical skills– You should analyze all data from your campaigns, this will help you understand the engagement and clickthrough rates (CTR) better to know what's working for your client.
Creativity – You have to capture people's attention with your posts.
Empathy– Good listening skills; keep yourself in the loop with what's happening around you. Be the online ear for your client or brand.
Be Up-to-date –  You show be able to follow trends and remember that the internet changes every minute; what could be treading today might fizzle out the next day.
So, where do you start working as a Social Media Manager?
You can start a freelancer.
Startups are the best place to start looking as they are more likely to hire a freelancer to work on a per diem or project basis.
You can also talk to your friends and ask them to ask their friends if they'd love to have someone manage their social media accounts for them.
Learn where your ideal potential clients spend time. Then share great content and start engaging conversations.
Register on Freelancing websites like Upwork or Fiverr for social media jobs.
Look for small companies that have lots of followers but little interaction on their social media accounts,
3. Teaching English as a Foreign Language
The current Pandemic has pushed the demand for online English classes to all-time high levels across the globe. As a result, the industry is booming at the moment, especially in China.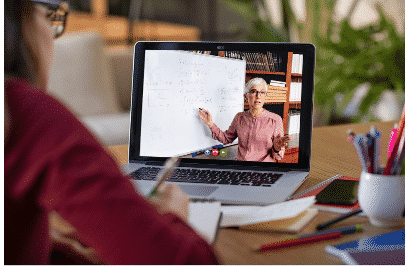 When you are a native speaker being an online English teacher is a lot easier, it's just about confidence. However, this doesn't mean that teaching English is only reserved for native speakers.
First off, You have to identify your target audience. For example, do you want to teach academic or business English?
There are two ways you can approach this.
First, The easiest way to get started is by joining established teaching platforms. The fact that they have a vast market share means that you can start earning within no time once accepted into the programs. The downside is that you will earn much less.
If you do not find any luck with VIPKID, then do not give up hope.
There are tons of other teaching jobs you can find by Click Here 
If you are from Europe, here is a list of European jobs.
You should also note that some platforms require you to have a bachelor's degree or certification and some might require you to have some level of experience to qualify in their programs.
The second and best way is to work for yourself.  Although it will take some time to get established, you should also be ready to invest some money. The upside is that you'll make much more as you'll be free to set your own rates and work hours.
You can even work more than one job to maximize your income.  For example, if you have students in China and others in Europe, you can work both jobs during peak hours due to the difference in time zones.
Where can you find teaching  English jobs online?
Here's a list of some of the best and most popular websites include:
Cambly – Best platform Overall
VIPKid – Teaching experience and a Bachelor's Degree are required. Earn up to $18/hour.
Find a tutor for Skype and local classes. – Best private tutoring platform
Learn a Language – Online Language Lessons & Language Classes
Udemy: One of the leading marketplaces for teaching globally.
Teachable: Teachable has over 100,000 teachers.
Teachaway: You are required to possess an ESL teaching certificate.
SayABC: You should have at least a graduate. Earn up to $21 per lesson.
DadaABC: Be Ready to commit at least 10 hours per month. Earn up to $ 28/hr.
Magic Ears: It requires you to be at least a graduate. (Earn up to $ 26/hour)
Bit Degree: Focuses mainly on teaching digital skills.
Superprof: You are free to set your own price and provide demo classes.
Lingoda: Requires 2 years of teaching experience and an ESL teaching certificate.
This can be a great way to make an extra $500 a month (or more!) You can sign up here.
4. Start a Blog and make extra money
I started blogging way back in 2016 and honestly speaking, it was one bumpy ride when I was getting started.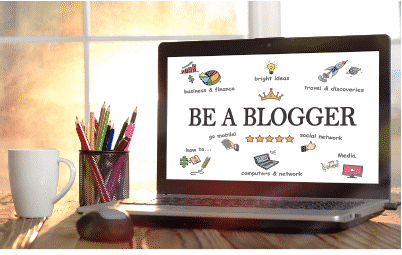 Blogging requires a lot of patience, consistency, and Commitment for one to succeed.
Don't get scared though " Blogging is not rocket science", but it will take you at least 6 months to start earning a substantial amount.
Hate to break it to you! But if you're serious about making money through blogging, you have to put in some hard work for at least 5 months.
Making money while blogging depends entirely on one thing………TRAFFIC.
Yes, all your effort should focus on driving some quality traffic to your blog.
As we speak, the world is full of people looking for solutions to their problems. This could be something small as "how to change a bulb" to something as huge as "how to stop global warming."
Find a niche that you have skills in or a topic that interests you and aim to solve people's problems by educating them and providing solutions.
There are many topics to blog about such as parenting, weight loss, sports, food, fashion, cooking, traveling… Pretty much anything.
So now that you have figured out what to blog about, let's talk about how you can earn some money through blogging.
Some of the most popular ways to monetize your blog are through
Affiliate Marketing – Amazon, Clickbank, Commission Junction, ShareASale
Selling your Products – Sell both physical and digital products
Sponsors/Advertising – Displaying Ads in your blog.
Subscription – Paid membership to your site.
Accepting Donations – Ask people to donate to support your blog.
Read a more detailed article that will take you step-by-step on starting a successful affiliate marketing blog that is perfect for both beginners and pros on the link below.
5. Make Extra money by Proofreading.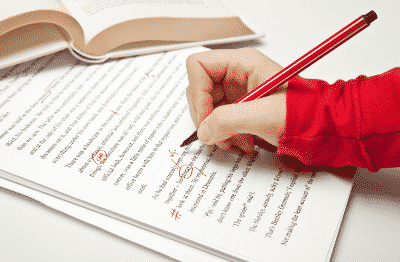 Do you have a natural eye for typographical errors focusing on fine details such as punctuation, spelling, capitalization, typos, etc.?
If the answer is yes, then Proofreading is another way you can make $500 per month or even more.
Proofreading is the act of examining material after layout or in its final format to correct errors in textual and visual elements.
Proofreading like many other jobs has evolved with advancements in Technology.
Proofreading isn't just limited to newspapers, book publishing, or even magazine.
In fact, Publishers are now opting to hire freelancers than have in-house proofreaders.  As a result, the demand for offsite proofreaders is bigger than it used to be.
You can be a freelance proofreader who does the final check for adverts, essays, articles, blogs, Newsletters, digital written media, and more.
If you can offer more than just "proofreading" services, this will increase your opportunities. So while you build your skills for proofreading work, at least build and practice copy-editing skills as well, and even higher levels.
If you enjoy very detailed work such as indexing footnotes and bibliographies, checking (and even designing) tables and charts, fact-checking, and advising on the information for the bibliographic page of a book, you might be able to focus on some of these particular skills areas.
Chances are you may actually make more money than average proofreading income, as you will be in demand by companies who produce materials that include these kinds of technical details.
So what's the best way to get started as an online proofreader?
Pretty much anywhere there is written work there is someone interested in having it proofread. From attorneys, court reporters, authors to podcasters, the list is endless.
You can start by joining a local writers' group. I'd suggest a group that provides feedback and critiquing.
This will be a perfect opportunity to get to acquitted to some writers personally.
Don't be afraid to offer your services in those groups to help writers do their work as polished as possible, so it's ready to be submitted. Help them beat deadlines!
At first, you may just be doing some volunteer proofreading during group feedback sessions, but if your advice and suggestions are of high quality, you will likely soon find yourself being asked to do full manuscripts for pay.
As your reputation grows, you may be approached by small publishing companies or magazines, or online sites to do proofreading-related jobs. The more your reputation builds, the bigger jobs and companies you will be able to apply for.
You might also volunteer to do proofreading for small local or regional magazines.
They may pay you an honorarium or provide you with some free copies of the magazine, which you can show/share with potential clients as proof of your proofreading abilities.
Some of these materials actually have many subscribers and having your name on the editorial list will be good for building your reputation.
Join your local editors' group. You can ask to be added to their virtual meetings, and you'll get all kinds of excellent advice on the different kinds of editing, including proofreading.
You'll also get opportunities to do proofreading, as editors often are offered jobs for aspects of editing other than their specialties, or they may have more work than they can do at the moment and will be happy to know of other dependable editors and/or proofreaders to whom they can pass work.
You can also use freelancing Platforms to find some proofreading jobs as a beginner
6. Drive People around for Uber or Lyft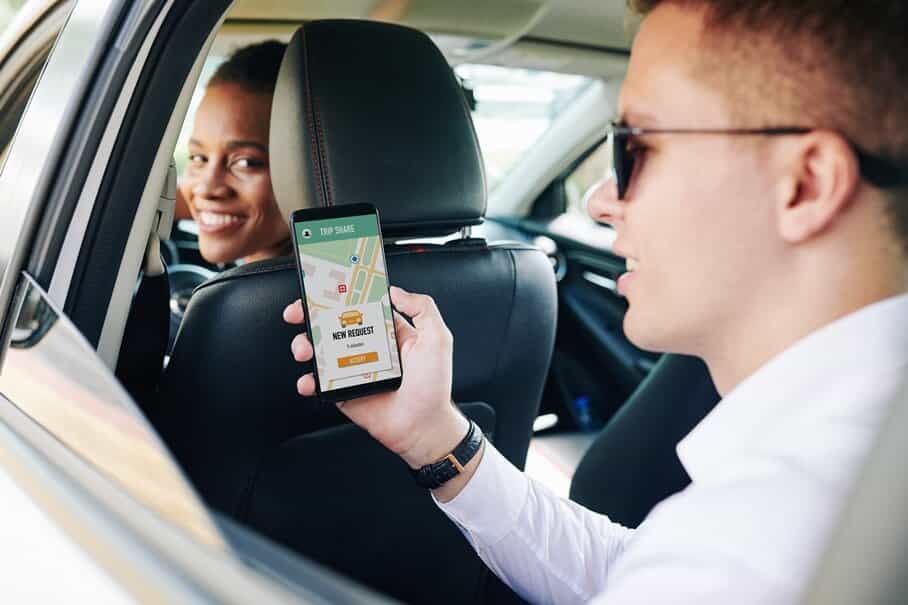 One of the best ways to make $500 fast is by driving people around thanks to ride-sharing platforms such as Uber and Lyft.
Do you have a relatively new ride and a clean driver's license?
You can apply to be a driver for Uber or Lyft by simply visiting their website and filling out all related forms. You should also submit to a criminal background check and vehicle review.
The best thing is that you'll be working on your own schedule. The fact that you can take a month off and still get back to work afterward is the key factor that makes it so appealing.
The absolute most significant part of making Uber or Lyft a successful side job is knowing and understanding your local market.
Get to know when and where to drive as it will enable you to push for the best and most constant fares.
Friday and Saturday nights may see a spike in demand and fares as responsible partygoers start their rendezvous. Look for places where revelers are more likely to do barhopping, especially in downtown areas.
One final tip is always to check the local weather forecast, rainy weather will push demand, especially in a congested, mostly pedestrian area, and you will have short rides (a block or so) with fantastic pay.
So how much can you make? 
Most Uber or Lyft  drivers make between $12- $19 every hour
The company also has a food delivery and order company, Uber Eats
7. Rent your extra space or room on AIR BNB
8. Earn extra income Pet sitting and dog walking.
9. Making and Selling Printables.
10. Earn Extra income Delivering Food and groceries.
12. Get extra income by Transcribing.
13. Selling Pictures of your Feet.
14. Become a Virtual Assistance.
15. Taking Surveys.
16. Get Paid to Write Articles.