Want to speed up your website and deliver a fast user experience to boost your page's conversion rates?
First, let's look at what's page speed.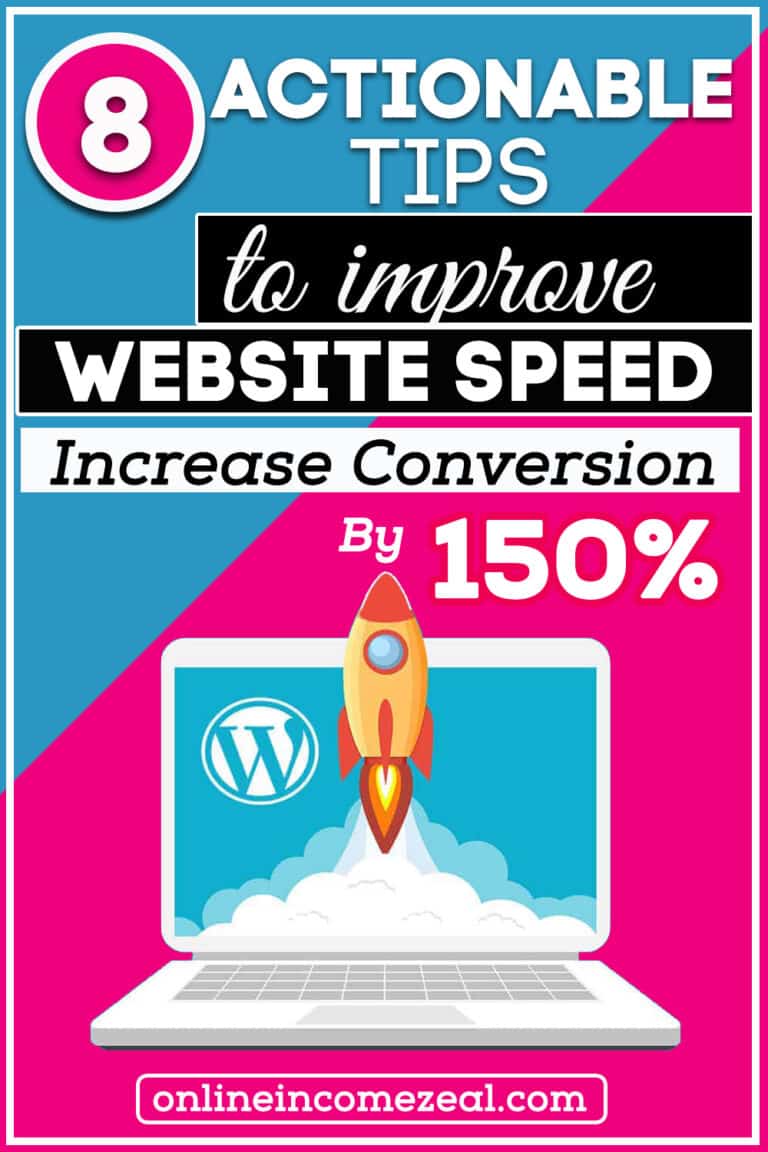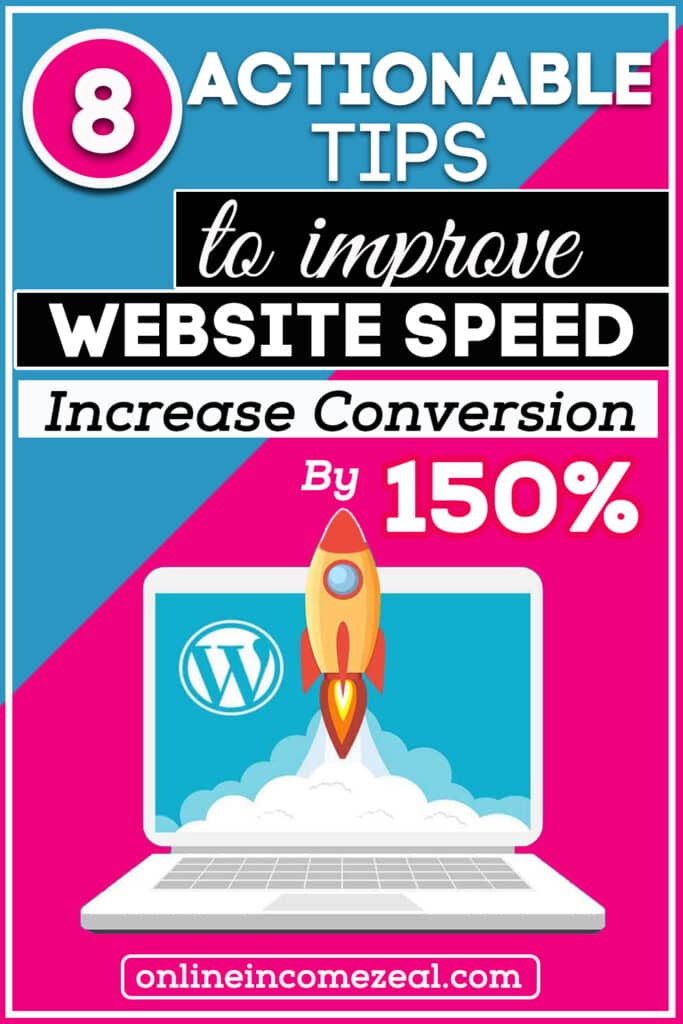 Page speed is simply a measurement of how fast the content on your web page loads.
A recent study has shown that 45% of web users expect a page to load in less than 2 seconds and that 40% or more of web users will abandon a website if the load time takes more than 4 seconds.
If your web Pages have longer load speeds, they are more likely to have higher bounce rates, lower time on pages resulting in low conversion rates.
well, you want your websites to dazzle the visitors and captivate them to get you tons of conversions
Search engines like Google consider website speed as one factor to rank you high in search results hence the importance of having a fast-loading website.
To show you why Website speed is a crucial aspect for SEO purposes and user experience, Google recently introduced the Web Vitals tool in Google analytics.
The new Core Web Vitals is a tool that will help webmasters measure and track 3  important aspects of users' experience: loading, interactivity, and visual stability.
Largest Contentful Paint (LCP) measures the loading time.
The First Input Delay (FID) metric measures interactivity.
Cumulative Layout Shift (CLS) tracks visual stability.
Well, let's move on to the next step.
First off, you need to measure your website performance. There are free online tools to gauge your website performance.
Here are Five Free website Testing tools for Page Speed Optimization.
I came across this awesome tool that allows you to test hundreds of URLs automatically. All you have to do is enter a URL, and the tool crawls the website and determines the page speed scores for each subpage. The data yielded is identical to the data of Google PageSpeed Insights.
https://www.experte.com/pagespeed
It's always advisable to back up your website before you start fixing your website,
You don't want to risk losing your website's customization, modification, or even worse, all your website content.
A backup will ensure that you have a copy of your website that you can restore if something horrible happens.
Speeding up a website can come down to a quick fix that will resolve everything quickly, while on other websites – the problem can be much deeper.
Without wasting much time, let's look at the best practices you can implement to speed up your website load time and improve your site's performance.
8 Actionable Tips to increase your website loading speed
1. Use a Caching Plugin to speed up your website.
The Best way to decrease loading times and speed up your website is to take advantage of browser caching.
Browser caching happens when a user's browser stores some of the files needed to display the webpage. This takes some load off your server.
Whenever a web user visits your site for the first time, his browsers download all types of files like images, CSS, java, etc.
On visiting the second time, the browser will load these resources stored locally on his browser, thus saving some load time and enhancing the user experience.
Best cache plugin that you can use to speed up your website 
WP Rocket (premium – currently being used on this blog)
Cache Enabler (free)
Comet Cache (free + premium)
W3 Total Cache (free)
WP Super Cache (free)
WP Fastest Cache (free + premium)
Hyper Cache (free)
---
2. Optimize Images:
You want a gorgeous, rich website full of high-quality images, but you want it to load as fast as possible for the best UX. Some will say you have to choose one or the other, but the truth is you can have both — and quite easily — with online image compressors.
Image compressors reduce any image's file size without harming image quality (at least not to the naked eye). And, what's more, you can do it all online… and for free.
WordPress plugins like Smush. It & Imagify will automatically compress the images.
You can also use plugins like shortpixel and optimole to convert and serve the images in the next-generation format  WebP, a modern image format that provides superior lossless and lossy compression for images on the web.
However, it is advisable to first optimize all your images before uploading to a website rather than using such image compression plugins.
5 Best and Free online image compressors
---
3. Reducing the Number of Plugins
Plugins are blocks of codes that enhance the user's experience by adding custom functionality. However, too many plugins can add to the website loading speed.
In most cases, plugins are the major culprits when it comes to poor website speed performance.
Making a careful audit of all your plugins doing away with all the unnecessary plugins can increase your website speed.
Just disable and delete and if you have some WordPress skills, you can go further and delete all the plugin traces in the database.
---
4. Use the content delivery network CDN
When using a CDN, your website will be cached on a global network of servers and all requests coming from around the world will be routed to the nearest "local server" hosting your site.
A CDN increases web speed by reducing the distance between the real hosting servers and the users' computers by placing several connecting or point servers in different parts of the world.
This means the content will load much faster because the connection has to travel a shorter geographical distance.
The main benefit of using a CDN is that the servers will be under less load overall. They will spread the load over several servers, thereby decreasing both page-load times while enhancing users' experience.
Here are some of the Best CDN Providers To Speed Up your  Website:
---
5. Choose a good WordPress theme
You should always use a light-weight & SEO-friendly theme
There are millions of themes available for use on the internet. However, some of them are free while others are premium meaning you'll need to pay for you to use.
A good theme should have clean code, be easy to customize and have a fast loading system that will help you to improve your website performance.
Other factors to consider are:
Should be Fast and Responsive
Scheme Read
Should be Secure
Should be Free from bloatware
Made with correct WordPress Hooks
Easily Indexable.
so, what are some of the best lightweight and fastest WordPress themes in 2021?
Astra. – Active Installations: 1+ million ( The Best )
GeneratePress. – Active Installations:300,000+ 
OceanWP– Active Installations: 600,000+
---
6. Get AMP'd
According to a recent study, approximately half or 50.81% of global web traffic came from mobile devices.
Mobile is slowly overtaking desktop. This means you should have a responsive, mobile version of your website besides the desktop version.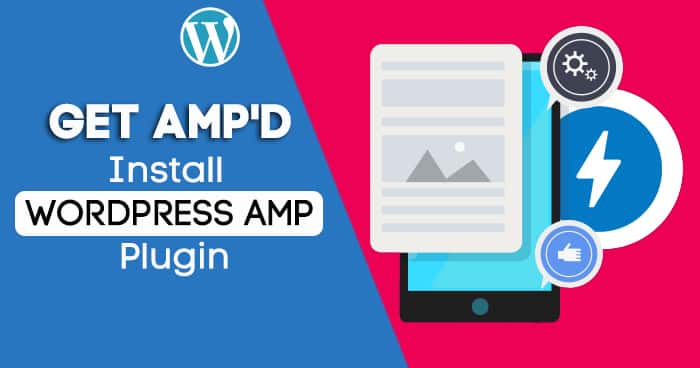 AMP means Accelerated Mobile pages, a stripped version of a website that loads with speed and is compatible across all viewing platforms such as desktop, tablet, mobile, etc.
Google's switch to mobile-first indexing and the introduction of Core Web Vitals is a sure indication that gives AMP an indirect ranking factor.
In the recent past,  premium wordpress theme developers have integrated an AMP version of the website in their themes, making it easy for website owners to have all versions (Desktop, Responsive and AMP) without the need of a plugin.
If you don't have the AMP version, here are some free plugins you can install to add an AMP version of your website with little effort.
---
7. Choose the right Hosting Plan
Choosing the right hosting service should be your priority since it will determine your website performance, especially during a spike in traffic.
When it comes to Webhosting, we have three different categories of servers mainly:
Shared hosting is a shared server that offers the most basic set of services to several users.
Dedicated servers offer dedicated services to only one user.
A VPS (virtual personal server) is a shared server that mimics a dedicated server environment.
Each of these alternatives has its benefits and drawbacks.
It is advisable to steer clear from shared hosting if your website has high traffic volumes to prevent website downtime due to congested and limited resources attributed to shared hosting environments.
People go for the cheapest hosting when they are starting a website. However, you should know that it will only be enough for a limited period of time and you'll need to upgrade once your website traffic starts to increase.
Ensuring you have excellent web hosting will go a long way to ensure a smooth user experience, which will result in more conversion.
---
8. Always Keep your CMS and everything else up-to-date
If you have built your website on Content Management System (CMS), it's important to keep the core modules, themes, plugins and styles upgraded at all times.
Developers release regular updates mostly to improve site functionality, enhance site security, fix bugs, and improve overall website performance.
Keeping your CMS, theme and plugins updated will not only ensure that your site is running smoothly and at optimal speeds but will also increase your page speed and enhance user experience.
[bs-white-space]