Connect with Strangers and Get Paid to Be a Virtual Friend Online
Do you want to get paid to be a virtual friend online? If so, then this is your chance.
Are you an extrovert who is approachable and easy to talk with? If you're that person who loves chatting with friends, you can easily make some extra cash talking to lonely people on the phone or through Skype chats.
I know this sounds a little strange!
Remember that "Don't speak with strangers" myth we were taught back when we were kids. But now being pleasant on the phone will earn us some money! We're all glued to our smartphones nowadays anyway, and We might as well chat for dollars, right?
Getting paid to be a virtual online friend is a great side hustle to earn and save money.
Pretty much anyone out there can make a good online friend, and Chances are you probably have a good number of friends on your social media profile whom you've never met physically.
I myself have a couple of virtual friends on Facebook and we're chatting all the time.
This article will discuss how you can get paid to chat with people online and how it all works. So read on!
So, what does it mean to be a virtual or online Friend?
Virtual friendship is basically a type of relationship that you form over the internet.
This means, unlike in real life where two people meet and get to know each other as friends before becoming close to one another, this can happen virtually without ever meeting face-to-face!
You could be getting paid for being someone's virtual friend if they are looking for somebody who will talk to them or want somebody on their side just like a long-distance friend would do.
People may be seeking virtual friends because of loneliness – whether due to shyness or lack of self-confidence when trying to make new friends in person.
We also have people who are ready to pay you for your virtual time. Learn How to Get Paid To Be An Online Girlfriend Here.
Some could be physically disabled, meaning their movement is limited while others could be looking at the element of anonymity as the perfect opportunity to share parts of themselves they might otherwise find difficult in a real-life friendship situation.
Can I get paid to be someone's friend?
Absolutely yes! You can now make money by renting yourself out as a virtual friend to lonely people looking for someone they can talk to.
The fact that you'll be doing it in the comfort of your house means that you can have several virtual friends to maximize your income.
These individuals are basically looking for a "friend to rent" so yes! Someone can rent you and pay you some money so that you can become their online virtual friends!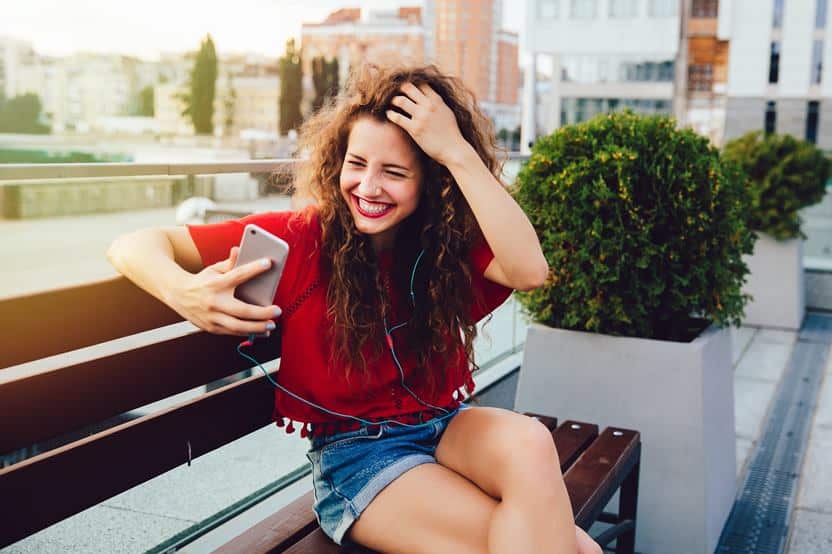 So what is expected of you if you become an Online friend?
As a virtual friend, you'll be tasked to provide online companionship, and this will be through online interactions such as chats and videos.
You don't need to master the art of talking.
Normal interaction is enough, and if you have had success in small talk situations such as online chats with your friends, job interviews, and social networking that's good enough for you to get paid to be an online friend.
You can talk about anything under the sun such as sports, books, movies, music, weather, and current events the list is endless.
Here are some Tips on how to talk about anything to anyone. These tips will give you an added advantage.
Be approachable and easy to talk to.
Be a good listener.
Ability to understand and share the feeling of your virtual friend.
Ability to feel or show sympathy and concern for others.
Be friendly, pleasant, easy to get along with, and well-mannered.
Being Sociable and comfortable in most social talks.
How much can I make as a virtual or Online friend?
Just like other ways to make money online, the majority of people working as virtual friends do so through companies that provide this service. However, a number have established themselves as independent businesses. These individuals typically demand somewhat higher fees: The average hourly wage is between $20 and $30.
How to get started and How to Find online Friend Jobs?
It's no secret that the world is full of lonely people. So, why not make some extra cash by being a virtual friend? You can chat with them on Facebook or through text messages to make them feel better and help take their mind off whatever they're going through.
Now that you've known what virtual friendship entails let's talk about how to find these friends who are willing to pay you to become their online friends
First off, you need to know which sites offer these services
There are a few sites that offer online companionship or 'friend for hire' services
These sites are
1. Rent A Friend

>>>Click To Visit RENTAFRIEND<<<
2. Rent a Local Friend
Rent a local friend is an experiential travel marketplace powered by locals. They connect people who love to travel with those passionate about where they live and have great stories and talents to share.
Local friends could be chefs, journalists, artists and all sorts of interesting people who love to share their city with new friends exploring hidden gems. Off the beaten path, the traveler will leave unique experiences according to his request.
So if you love to explore your city, you can make extra cash with your local knowledge and meet new friends from all over the world.
To get paid to be an online friend, you'll be tasked to provide the virtual experience by teleporting the traveler to your city. You'll also be providing a virtual concierge as a local contact for doubts and tips.
These services are provided via chat or video call. The local experience is when the traveler selects a friend who shares the same interests and speaks the same language to show him around the city from local favorite gems to popular spots that only locals know about you.
>>>Visit Rent A Local Friend<<<
3. Fiverr Friendship

Get Paid to be a Virtual Friend Online
>>>VISIT FIVERR FRIENDSHIP<<<
How to Get Paid to be a virtual Friend
1. Apply for membership by signing up & Creating a Profile
Like most sites, you'll need to become a member by simply signing up and creating a profile.
Creating an outstanding profile will definitely be a ticket to success,
2. Create a Virtual Personality
Connecting with the right kind of people is paramount when it comes to virtual friendship.
Some sites will test your personality and find the right people to connect you with. For instance, if you specify that sports are your favorite hobby, they are more likely to hook you up with a friend who matches your interests, and so on.
3. Write an outstanding and a Friend-Worthy Description
Your headline is one of the most important portions of your profile as it will be your selling point.
Put a brief and compelling description of yourself on your profile. Make sure to list any special qualities that will make you stand out from the rest. You can indicate your strength and knowledge about particular topics, good at giving advice, funny, etc.
4. Add your Payment Details
To get paid to be a virtual friend, make sure to add the payment details necessary to process the payment for your services.
You can choose to receive your payment through various mediums such as Paypal or your Bank account.
5. Sit Back and wait for the friendship requests
Once you have completed creating and filling out your profile, you are ready to start receiving requests and being a virtual friend.
Your profile will now be visible and accessible to anyone seeking a virtual friend or online companion. If your profile catches their attention, they can now contact you via a message and you can start negotiating your contract details.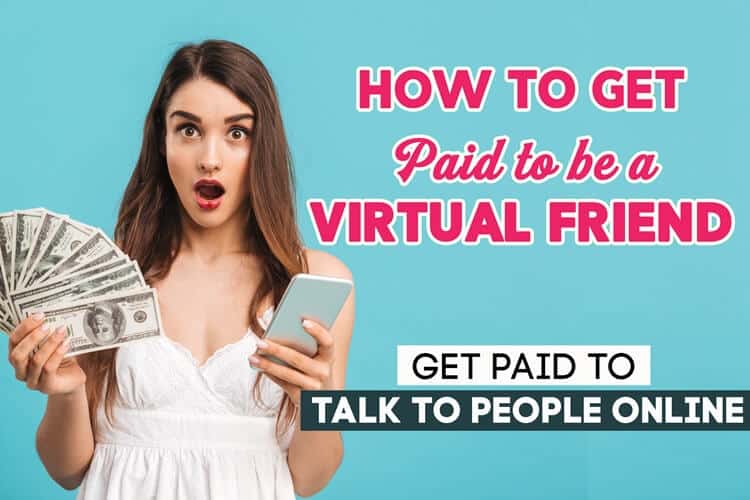 Tips to becoming a successful online companion.
Being an online friend is a remote job; make sure you indicate your location to avoid inconveniences due to timezone differences. It's advisable to be in the same timezone as any potential virtual friend.
It's always advisable to keep the virtual friendship purely platonic, meaning no romantic elements and there should never be any talks about illegal activities. However, it's totally up to both parties to decide what's next or how to define their friendship after the paid friendship contract comes to an end.
Related Articles