Are you ready to explore some of the most unconventional and weird ways to make money online? if you answered yes, welcome to the world of naughty and kinky entrepreneurship!
With the rise of social media platforms such as OnlyFans and the rest, people now have countless opportunities to make money online.
From selling adult services to selling used panties, there are plenty of opportunities out there if you're willing to walk down this path.
Now, I understand that not everyone is cut for this sort of niche market that leans more toward the adult industry. Nevertheless, I'm here to reassure you that it's possible to earn a significant income and attain that financial independence you've been yearning for!
In this article, we'll explore some naughty, dirty, and kinky ways to make passive income on the internet.
Heey and Don't Panic! We'll not be talking about anything illegal or unethical here!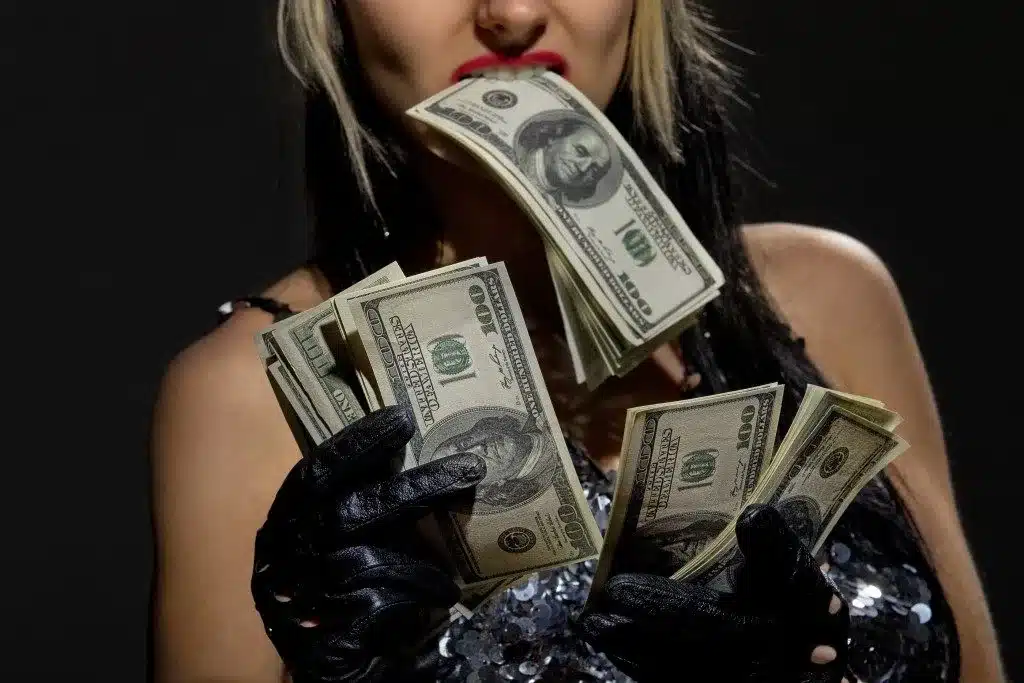 Table of Contents
Before we proceed, let's set some ground rules. The First rule is to always prioritize your safety and obtain consent in all online activities that you engage in.
Never compromise your physical and emotional well-being. We certainly don't want any mishaps like the ones in Fifty Shades of Grey!
With that said, let's dive into the exciting side of things and explore some dirty and kinky methods of making some easy money online, shall we?
6 Naughty and Kinky Ways to Make Money Online
1: Selling Adult Content
Are you ready to explore a naughty and kinky way to make money online?
Creating and selling adult content can be a lucrative option if you're comfortable with your body and enjoy expressing yourself sexually. Some examples of adult content that you can produce and market include photos, videos, and custom fetish clips.
Don't worry, we'll keep it PG-13 while still exploring this exciting opportunity!
The demand for erotic media such as sexy videos and nudes is higher than ever, and there are numerous platforms that allow content creators to monetize their work. This means that individuals like you can set up shop and sell your own unique content directly to your audience.
Some popular platforms for selling adult content include OnlyFans, ManyVids, Clips4Sale, and Pornhub's Model Program.
One of the greatest benefits of creating and selling adult content is the ability to set your own prices and work on your own schedule. As an adult content creator, you can create content whenever you want, and sell it at a price that you feel is fair (you're the boss!).
Additionally, some platforms offer features such as tip menus and subscriptions, which can help you earn even more money from your loyal fans.
Now, we understand that creating adult content isn't for everyone but it can be a profitable kinky venture for those who are willing and capable. With a well-planned strategy, it is possible to earn a considerable amount of money while engaging in something you find enjoyable.
In the next section, we'll discuss another exciting way to make money online – selling used underwear! Yes, you read that right. If you're interested in exploring more unconventional income streams, keep reading!
2: Selling Used Underwear – Turn Your Dirty Laundry into Cold, Hard Cash!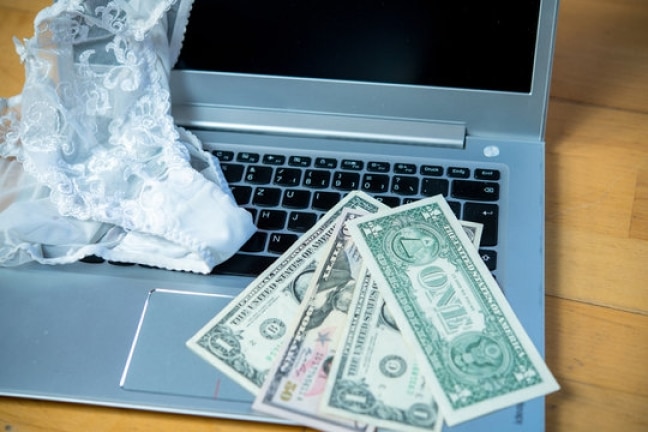 Are you looking for yet another naughty and kinky way to make money online? Look no further than selling your used underwear! It might sound crazy, but there's actually a huge market for it, and it can be surprisingly profitable.
The process is simple: you wear a pair of underwear for a specified amount of time (usually a day or two), then seal them up in an airtight bag and ship them off to the buyer. Some buyers even request specific types of underwear, such as thongs or panties with certain patterns or colors.
You can learn more about how to sell your used underwear on Craigslist and also on specialized websites like Sofia Gray and PantyDeal.
One of the benefits of selling used underwear is that it requires minimal effort on your part. Simply wear your underwear as you normally would, and then package them up and ship them off to the buyer. Plus, because each pair of underwear is unique, you can charge premium prices for them.
Of course, it's important to take safety precautions when selling used underwear online. Make sure to only use reputable platforms and never give out personal information to potential buyers. It's also a good idea to thoroughly clean and sanitize the underwear before shipping them off to ensure that they're safe for the buyer to handle.
To wrap it up, there are many naughty and unconventional ways to make money online, and selling used underwear is just one of them. So why not give it a try? Who knows, you might just discover a new passion and earn some extra money in the process!

3. Fetish Seller – Cater to Your Clients' Wildest Desires and Watch the Money Roll in!
If you're open-minded and eager to explore different kinks and fetishes, this could be the perfect dirty job opportunity for you!
As a fetish seller, you'll be creating custom content for clients based on their specific interests and desires. This can include anything from foot worship to roleplaying to BDSM (bondage, discipline, dominance, submission, sadomasochism) and beyond.
You can sell your services as a fetish seller through various platforms, including social media, adult forums, and even your own website. It's important to establish clear boundaries and guidelines for your work upfront and communicate them clearly to your clients. Consensual communication is key in this line of work!
One of the benefits of being a fetish seller is that you can charge premium prices for your services. Clients are often willing to pay top dollar for custom content that caters to their unique desires. Additionally, if you develop a loyal client base, you may be able to earn a steady income over time.
4. Foot Fetish Modeling – Show off Your Feet and Get Paid for It!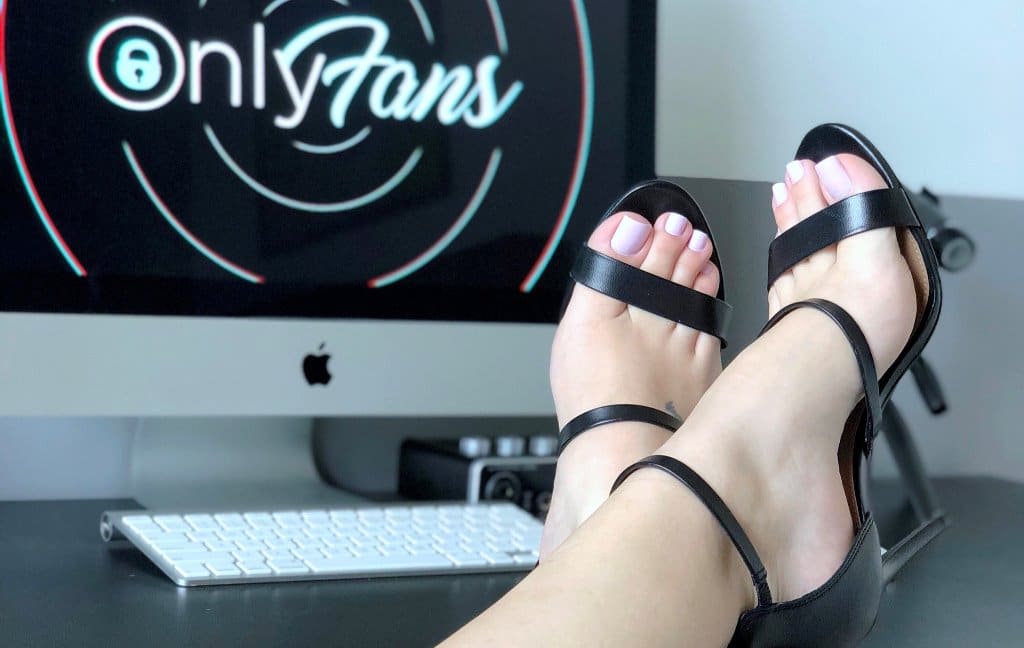 Are you someone who loves to show off your beautiful feet? Did you know that you can actually get paid for it? That's right – foot fetish modeling and selling feet pics has become a popular way for people to earn money while indulging in their love for showcasing their feet.
So what exactly does foot fetish modeling entail? Well, it's pretty simple – individuals with a foot fetish will pay to see pictures or videos of your feet. You can either take the pictures yourself or have them taken by a professional photographer. Some cam models even offer live video sessions where they showcase their feet and interact with their fans in real time.
One of the great things about foot fetish modeling is that it's a relatively low-maintenance gig. You don't need any special equipment or clothing – all you really need are well-groomed feet and a camera. Plus, since foot fetishes are fairly common, there's always a demand for new models.
Platforms like Feetfinder have really changed the game and you can make a lot of money selling pictures of your feet online.
Make sure to go through our detailed guide that covers everything you need to know about How to sell feet pictures on only fans and the Best Places to sell feet pics and make money
5. Phone Sex Operator – Turn Your Dirty Talk into Cash!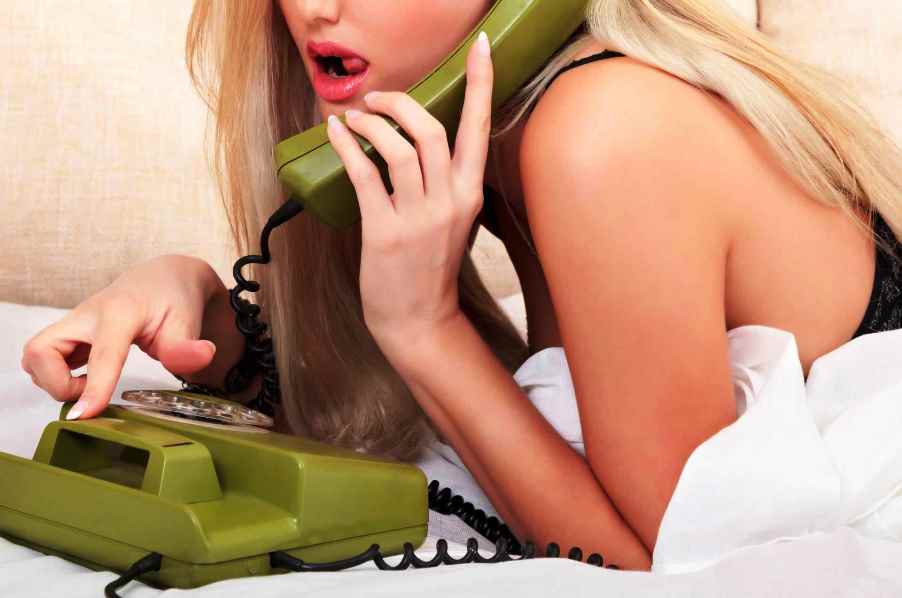 Are you someone who enjoys talking dirty and flirting over the phone? Have you ever thought about turning your talents into a money-making opportunity? Look no further than becoming a phone sex operator!
Creativity and imagination are key as a phone sex operator, your job is to engage callers in adult chats and erotic conversations over the phone. You'll need to be able to create an enticing atmosphere and use your voice to stimulate the caller's senses.
The best part about working as a phone sex operator is that you don't need any physical contact with your clients or even leave your home for this job.
Companies like Chat Recruit and Lip service are always hiring sex workers and the best part is that you can work from the comfort of your own home and set your own schedule, making it a flexible source of income.
Now, let's talk about how to get started. The first step is finding a reputable phone sex company to work for. Do your research and read reviews from other operators to ensure that you're choosing a company with fair pay rates and a supportive work environment.
Once you've found a company you're interested in, you'll need to apply and go through a screening process to ensure that you're a good fit for the job. Once you're hired, you'll need to create a persona for yourself that will appeal to callers. This may involve using a different name, accent, or personality traits than your own.
It's important to be creative and flexible in order to keep callers engaged and satisfied. You may also receive training on how to sex chat or talk dirty and provide sexual fantasies for callers.
Phone sex operators can make good money in terms of pay. Income ranges from a few dollars per minute to over $100 per hour, depending on the company and the operator's level of experience.
Be sure to check out and read my post on sexting jobs if you're interested in pursuing this side hustle. There, you'll find comprehensive information about the top sexting jobs and leading companies that are actively hiring.
6. Virtual Girlfriend – Provide Emotional Support and Companionship to Clients Online!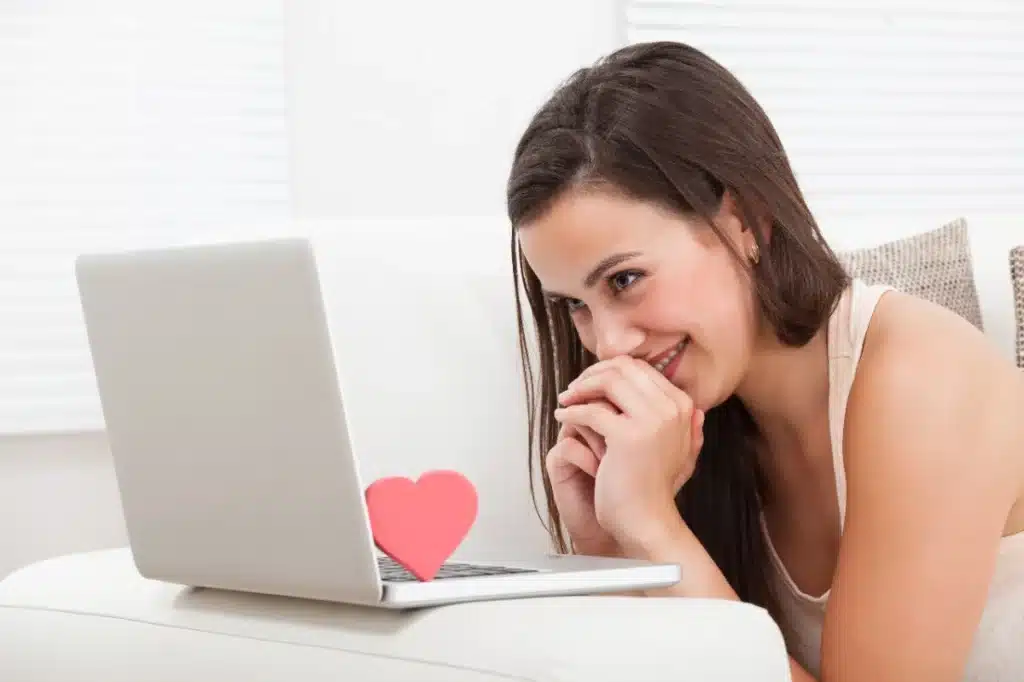 Are you open-minded, empathetic, and confident in your ability to provide emotional support and companionship? Then becoming a virtual girlfriend or boyfriend may be just the opportunity you've been searching for!
Companies such as FlirtBucks are offering these online girlfriend jobs.
With the rise of technology, there has been an increase in demand for individuals who can provide emotional support and companionship to clients online through various ways such as phone chats, text messages, and video chats.
But what exactly does it mean to be a virtual girlfriend or boyfriend? It involves forming platonic relationships with clients who seek companionship, emotional support, and an outlet for their fantasies.
Some clients may want nothing more than a friendly chat, while others may be interested in more intimate interactions. Either way, this unique job allows you to set your own hours, work from anywhere with an internet connection, and earn a substantial income.
If you're intrigued by this as a potential side gig, be sure to check out my two articles on How to get paid to be a virtual friend. and How to get paid to be an online girlfriend. You'll discover the top companies that are hiring for online friendship jobs.