Best Virtual Assistant Software Tools of 2022
The most used business software should be included in a virtual assistant's toolkit. However, a few more tools are unique to working remotely as opposed to working in an office.
Picking a few of these tools, applications, or software out of the sea that flood the market is staggering for anyone that doesn't know where to look. Never mind finding one that executes a very niche function that you'd need in your area of expertise.
Factors to consider when choosing your Software As a Virtual Assistant
I'll give a concise take on the most commonly used business software for VAs and check these three characteristics in consideration of which ones to pick;
Efficiency –What software does the most?

Having multiple functions served in one application is a plus if you need most or all of them. Think of moving from one task to the next within one software, say, accounting software that incorporates billing, tracks your income and expenses, as well as sales and sales tax.

That beats getting different software for just one of those functions, maybe the sales part.

This maximizes your productivity since it cuts out the time you'd use to switch from or figure out how to use different software.
What Are The Most Used Business Software In The Virtual Setting?

Beyond figuring out the major types of computer software used in business, you must consider the most commonly used ones by VAs.

Here's why.

As a remote worker, collaboration is important and will come up as a requirement from your clients.

I often see clients go as far as asking to work with someone with a similar computer, a Mac for example. Suffice to say they have good reasons for this.

Collaboration, familiarity, and even popularity of software are things to note when choosing software for your VA toolkit.
Cost

We're here to make as much money as possible with as few expenses to running our businesses. Again, having one software carrying out different functions beats having different ones carrying out just one. It cuts on your spending.

Also, getting the software that most of your clients use and 'recruiting' the few that don't use it is easier than buying different fringe software to accommodate everyone.

Some virtual assistant software have their most useful features as add ons in a paid version, meaning you might have to spend more on this.

That's if no other software has the feature at a more affordable price or free.
Good news for the cash-strapped business owner though!
There are software tools that include pretty decent features in their free versions.
Some even offer everything free, they don't have a paid offer, and they deliver as much as paid versions from competitors. So, why pay more, or at all?
Enough said.
So, What Virtual Assistant Software and Tools Do VA's Use?
I've categorized the tools and software according to their functions and will go over the three components for consideration as stated before where applicable.
I've also used the terms tool, software, application interchangeably, so don't let that confuse you.
Let's go! 
List of all software virtual assistants should know about.
Office Suites
Email Marketing
Online meeting & conferencing
Scheduling
File sharing and Storage
Time Tracking & Monitoring
Social Media Marketing and Management
Editing & Grammar check
Collaboration & Project Management
Accounting and CRM
Password Management
Payment processing
Graphic Design
E-Signature Tool
Workflow automation
Now let's dig right in and discuss each Virtual Assistant Software and Tools.
.
Office Suite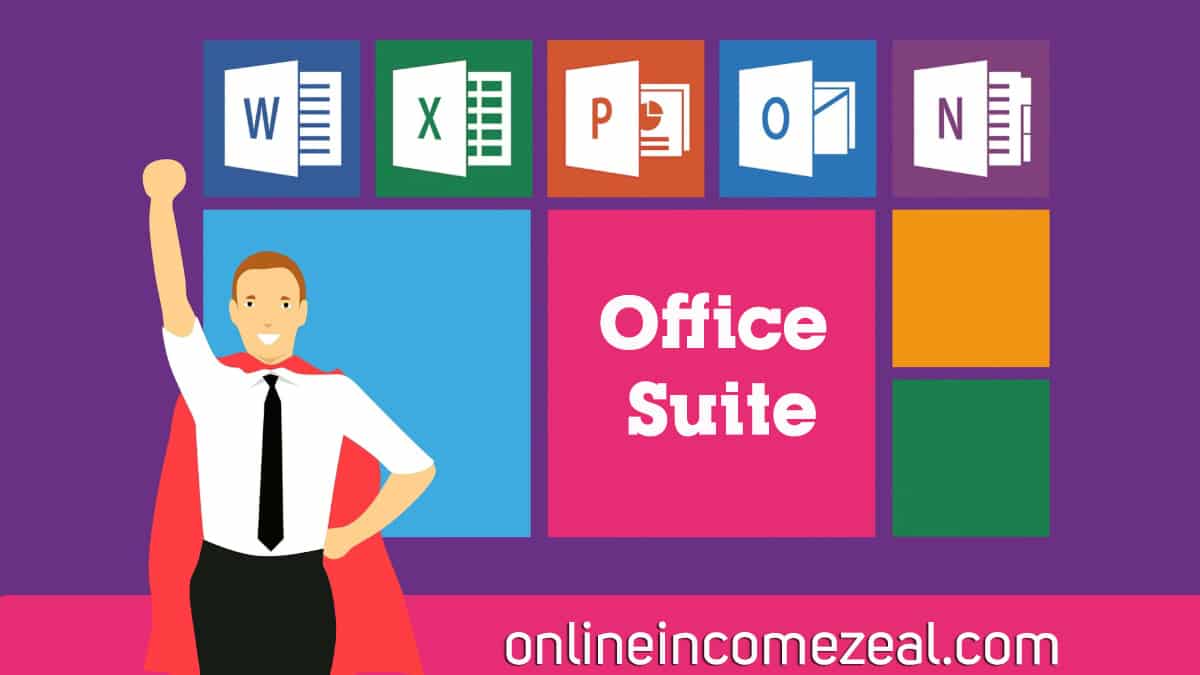 An office suite is a foundational tool for every business.
Using documents, spreadsheets and presentations make up a huge chunk of a VAs workday, and having all these applications bundled together simplifies tasks and processes, resulting in increased productivity.
Typically, an office suite includes word processing, spreadsheet, presentation, email, calendar, contacts apps, videoconferencing, messaging, and cloud storage.
First Pick: Google Workspace (Formerly G Suite)
Price: $6 to $18 per month
Compatibility: Windows, macOS, iOS, and Android.
G Suite/ Google Workspace isn't the most popular office suite. It comes a close second though and is the most-comprehensive cloud-based office suite.
Google Apps include Docs, Sheets, and Slides, which are comparable to Microsoft's Word, Excel, and PowerPoint respectively.
Google Apps has so much more though…
Drive, Gmail, Google Calendar, Google Hangouts, more, not to mention the Chrome browser which comes with many useful add ons and plugins.
With Google Apps, you're able to email, schedule meetings, store files on the cloud, create, share and co-edit documents and spreadsheets from any device.
These apps are accessible for free with a personal account. Still, Google Workspace comes with additional features such as a custom business email, 100GB+ of storage, and an intranet feature for you and your colleagues if you create one.
Great Alternative: Microsoft Office
Price: $5 to $20 per month
Compatibility: Windows, macOS, iOS, and Android.
Microsoft Office, now known as Microsoft 365, happens to be the most popular office suite globally. Microsoft's Word, Excel, and PowerPoint applications are a common feature in most offices and computers.
The offline capabilities are only available for the paid version. You'll however, need internet access to install and activate Microsoft apps on your computer.
You can get free web versions of Word, Excel, and PowerPoint when you open a Microsoft account.
This enables you to share and co-author documents with others easily. It also comes with additional features such as free online storage for files and photos and Outlook for email and scheduling.
While Google Workspace and Microsoft 365 offer the same core basic features, Google apps are generally preferred for their online capabilities, Microsoft Office for offline use.
Other Office Suites: LibreOffice
---
Email Marketing

There's a lot of stats that back the effectiveness of automating your emails.
Just one,
Automated Emails get 119% higher click-through rates than the one-off emails you'd send manually to your clients.
If you need to send batch emails routinely, a tool that automates the task and makes creating emails a cinch is in order.
You're spoiled for choice in this category of software since features in the basic paid plans are pretty standard.
They include; a drag and drop editor, email templates, Landing pages, email deliverability, and open rate tracking.
Mailchimp
Price: Free
There is a paid version of Mailchimp but I've listed it for its capabilities as a free tool. You can have up to 2000 subscribers and send up to 10,000 emails a month.
The free plan also comes with forms and landing pages, audience insights, and a few basic templates.
It has integrations with more than 200 apps so you can link it to something like your WordPress site for easy updates to your email list. You can scale up to a paid plan with more features once your business grows.
What I absolutely love about AWeber is that you get All the Features in every paid plan. The variation in pricing depends on the number of subscribers you have, not the number of features you get.
Everything from beautiful landing page templates for various goals to custom segmentation of your email list is included in every paid tier.
Cool, right?
Alternatives Virtual Assistant Software: Campaign  Monitor (time zone sending and count down timer), ConstantContact (Autoresponder sequences), Sendinblue, Convertkit, Mailerlite, Drip
---
Online meeting & Videoconferencing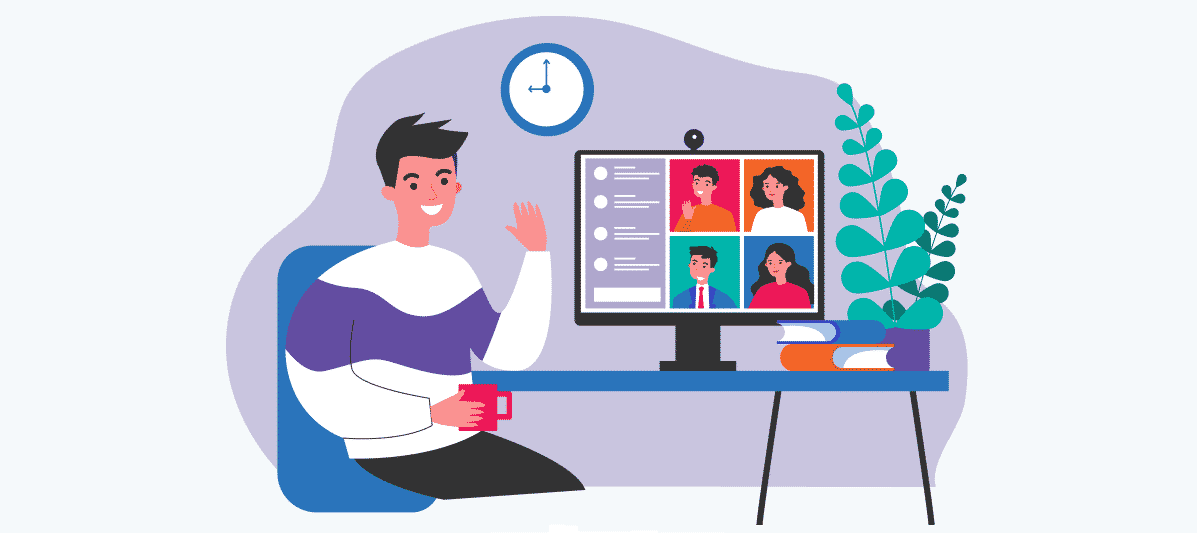 A teleconferencing tool, a videoconferencing tool, whatever you call it, completely essential to the running of every business.
With limited movement due to the pandemic sweeping nations worldwide, videoconferencing tools have become a lifesaver.
Make video calls, record them to have them transcribed for future reference, share screens while on video, and even send files all while the call is going on.
First Pick: Zoom
Zoom beats most other videoconferencing software because of its many useful features.
Zoom allows you to host a call, has a chat feature, and allows for the host to mute and unmute multiple speakers on a call.
A host can create smaller breakout sessions from the main group call, allowing people to switch smoothly from the one call without having to end the call.
You can also schedule your online meetings, have private chats from the general group on call, and even stream the call cross-platform. For instance, you can stream a webinar from Zoom to Facebook Live.
Alternatives Virtual Assistant Software: Skype, Google Hangouts, Voxer (walkie-talkie app)
Loom quick screen recorder that also has a very generous free option
---
Scheduling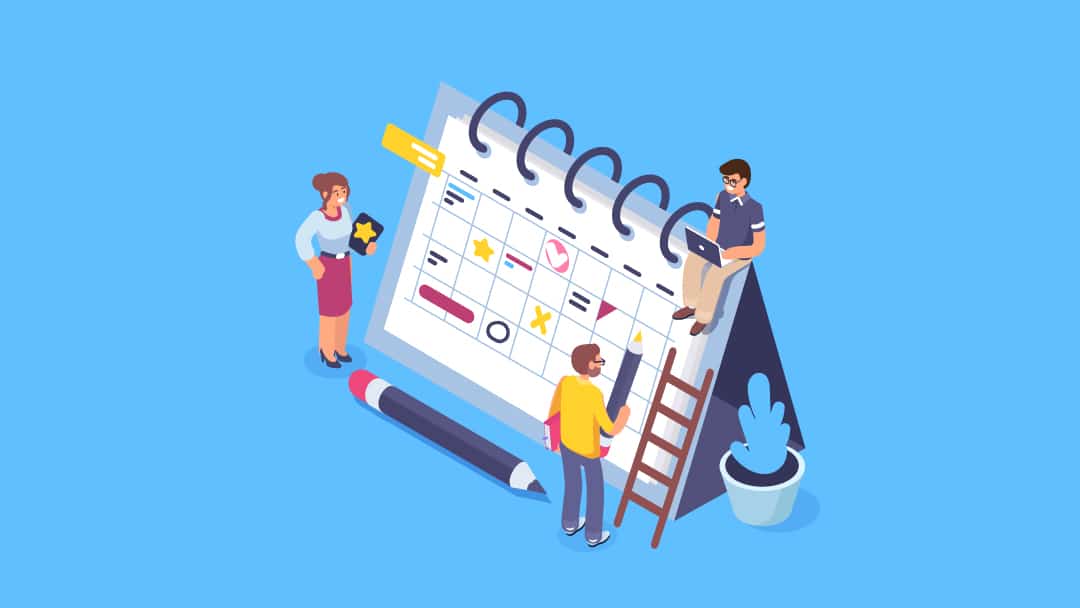 A time zone differential is always a factor to consider when setting meetings with people in different locations.
Syncing meetings while working remotely is an absolute priority so that no one's time is wasted with missed or mis-scheduled meetings.
First Pick: Google Calendar
Price: Free
Compatibility: Android, iOS
Another great Virtual Assistant Software comes as an app from Google that allows you to schedule, organize, and share events with others.
Calendly
Calendly comes with added functionality as compared to Google Calendar. You're able to use it for paid appointments that can even have tiered pricing.
You're able to see the next available dates and times for a meeting in your local time.
It is also possible to request additional information from contacts looking to schedule a meeting to gather the information to aid in having a more productive meeting.
---
File sharing & Storage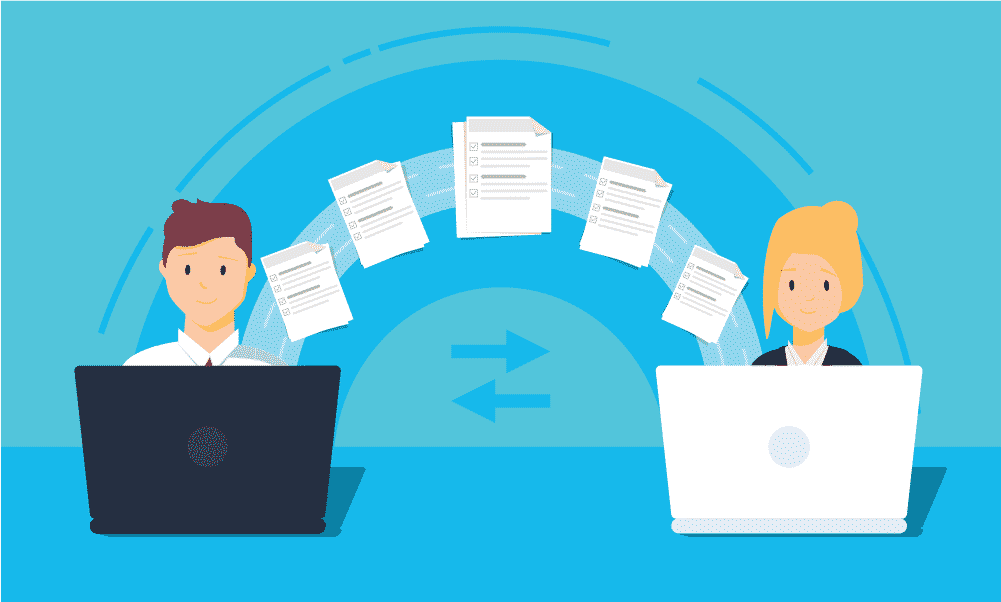 An external hard drive won't cut it working online. A great alternative would be cloud storage.
Cloud storage comes with the added advantage of quick accessibility, remote back up, convenient sharing, and scalability in terms of size.
First Pick; Google Drive
Price: Free for the first 15GB or 100GB+ Paid versions
This is available under the umbrella of Google Apps. The basic version is free with a maximum of 15GB storage.100GB+ is available on upgrade to Google Workspace.
What I love about Google Drive is its app integrations that come as part of Google Apps. You can also upload and view the work you do in Microsoft Office.
Files are viewable in most formats and can be kept private or shared.
That's not all, guys. Even if you share your files, you can limit how the files are used. Viewers have the ability to view, comment, or edit. They can make a copy of their own and download it for offline use.
Dropbox is another great alternative known for its robust file-sharing capabilities. With this, you can create and share documents, videos, photos, and slides.
---
Forms and Surveys
The basic plan comes with, among other features, MailChimp integration, a calculator for your quizzes and payments, collect payments, 1000 responses a month, unlimited questions, and Typeforms.
Typeforms include lead generation forms, surveys, quizzes, sign-up forms, and questionnaires.
Alternative Virtual Assistant Software: SurveyMonkey
---
Time Tracking and Monitoring
Considering you get paid based on output and time taken to complete tasks, having a time tracker in your arsenal is necessary.
Rather than just sending an email indicating you spent X amount of hours working hoping your client takes your word for it, a time tracker will verify the exact amount of time you need to be paid for.
You can also use it to monitor your subcontractors.
Price: Free, $9+
With over 100 app integrations and syncing across devices, Toggle works great and can do tracking when you're using other apps.
It also comes with a generous free plan that includes an auto tracker, idle detection, and a Pomodoro timer. Paid plans start at $9 and include billable rates, saved reports, and project templates.
The free plan from Harvest comes with one seat, two projects, and unlimited invoices. The paid plan starts at $12 per seat per month.
The paid plan is great for tracking hours and expenses in teams and integrates integrations to fit your workflow and seamless invoicing and payments.
Alternative Virtual Assistant Software: Hubstaff, Timing (macOS)
---
Social Media Management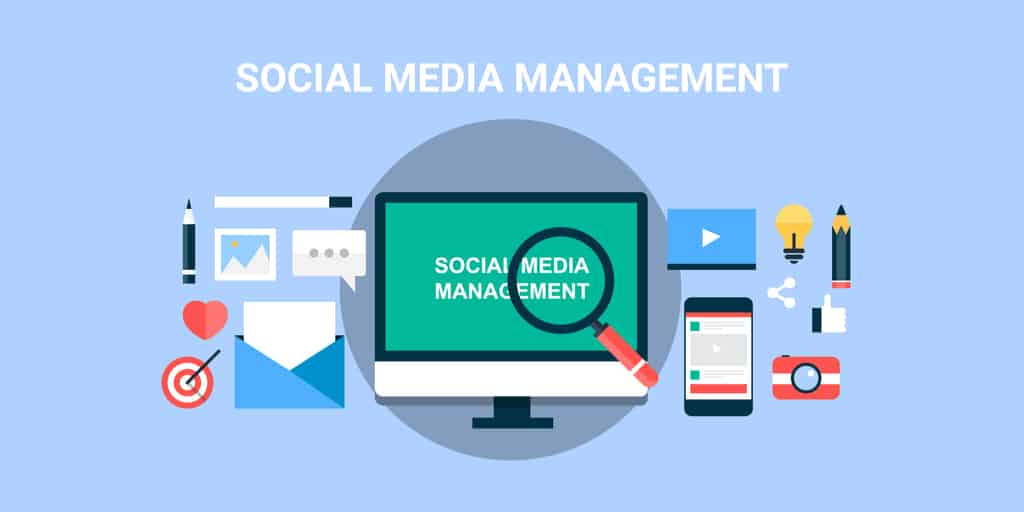 Most businesses use social media to create brand awareness for marketing and a host of other purposes.
You'll need to know how to use and manage at least one account whether it's Facebook, Instagram, LinkedIn, or Pinterest.
A social media management tool comes in handy if you need to post several times a day or regularly.
You can also have your posts timed for particular dates and manage all your profiles across different social platforms in one place.
Buffer
Price: Free, $99 to $399
A great social media tool includes analytics on your audience's engagement with your posts.
Buffer does just this and offers plans with multiple users; that way, you're able to manage multiple accounts or give subcontractors access if needed.
With Buffer, you can plan out and schedule your content, manage your profiles from your desktop or mobile device, and view rich analytics for your profiles.
Alternatives: Socialpilot, Hootsuite
Tailwind
This is a specialty software as it only deals with one platform, Pinterest.
It is the only Virtual assistant software recommended by Pinterest and comes with features that allow for optimized timing to post pins.
Pin Inspector is another helpful feature that identifies your most popular pins and content and enables repining to group boards.
Board insights, yet another feature of Tailwind, help you figure out what to schedule and where.
---
Editing & Grammar check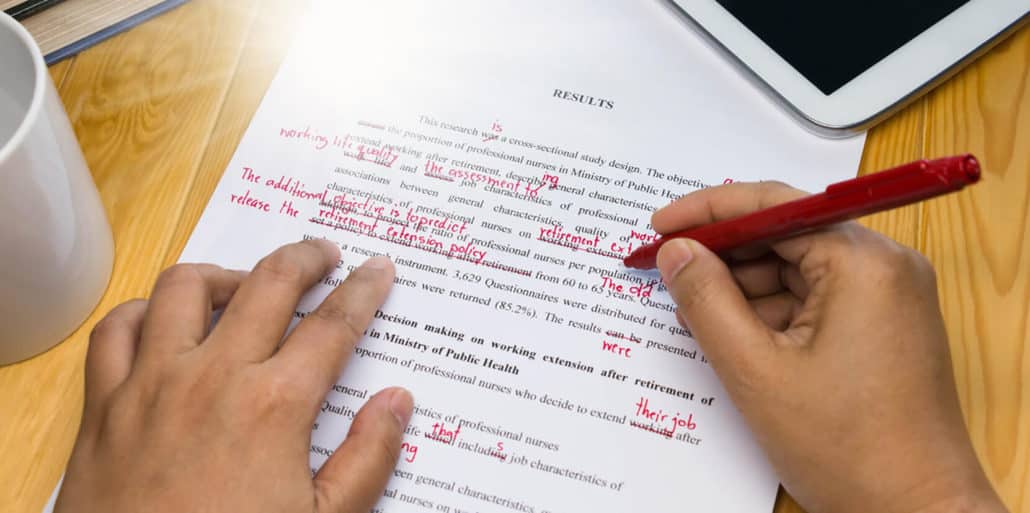 You're bound to do some writing as a VA, even if it's just emails.
Grammarly is one of the most widely used Virtual Assistant Software that serves as a great fallback for just about anybody's writing.
Other than checking for correct grammar use, the app rates readability and can switch settings through the different English spelling forms from UK, US, Australia, and Canada.
---
Collaboration & Project Management Tool

With these apps, you can break down your projects into singular achievable tasks, assign them to your team members, track progress for each task, and share related project files and messages.
The apps mentioned below all have a free tier.
First pick: Asana
Asana has time tracking enabled from its integration with apps like Toggl and Harvest. It comes with unlimited projects and tasks for every tier.
Alternative Virtual Assistant Software: Slack(voice and video calls with teammates), Basecamp, Trello
---
Accounting & CRM

Cloud-based accounting software should at least send invoices, manage receipts, expenses, and accept payments.
A lot of them come with a client management system and automated payment options.
First Pick: Dubsado,
Alternative Virtual Assistant Software for Accounting & CRM:  Quickbooks, Freshbooks, Wave,  Xero,  17 Hat
---
Password Management Tool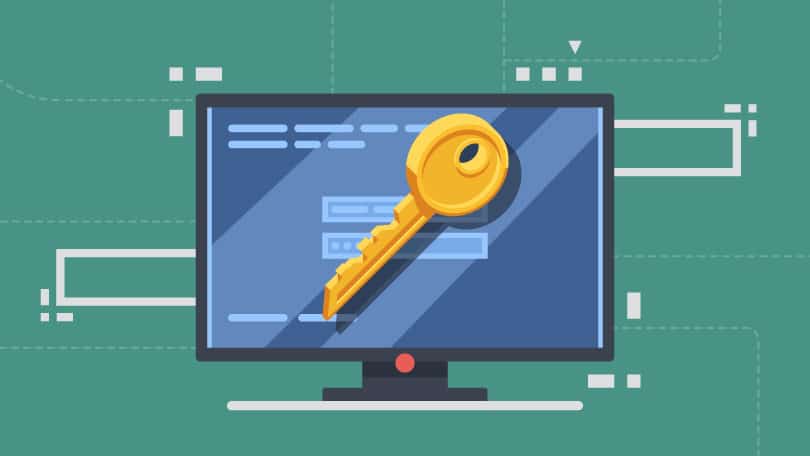 A common task among virtual assistants is managing their clients' email, blog, and social media accounts.
They all have unique passwords that are required for access. A password management tool takes the hassle out of keeping the passwords stored safely and accessible.
You can store, encrypt and have your client's passwords accessible for use, all without ever seeing them.
Picks: 1Password, DashLane, Bitwarden, Lastpass,
---
Payment processing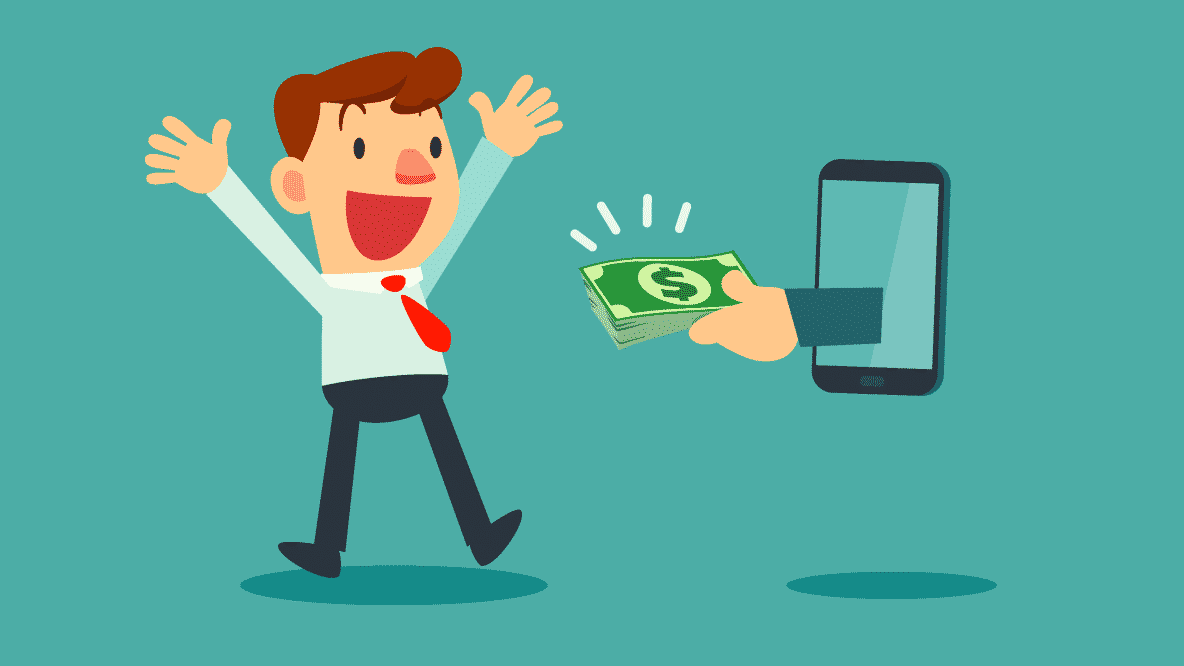 How do I bill clients as a virtual assistant? Well, you have a couple of options that go beyond bank transfers and checks.
For each of the options listed below, you'll need to sign up for an account.
Some of the platforms have a service charge while others earn from the exchange rate if your working with different currencies.
Picks: Paypal
Paypal is limited to $10,000 in a single transaction.
Wave, Stripe, Venmo, Transferwise, Payoneer
---
Graphic Design Tools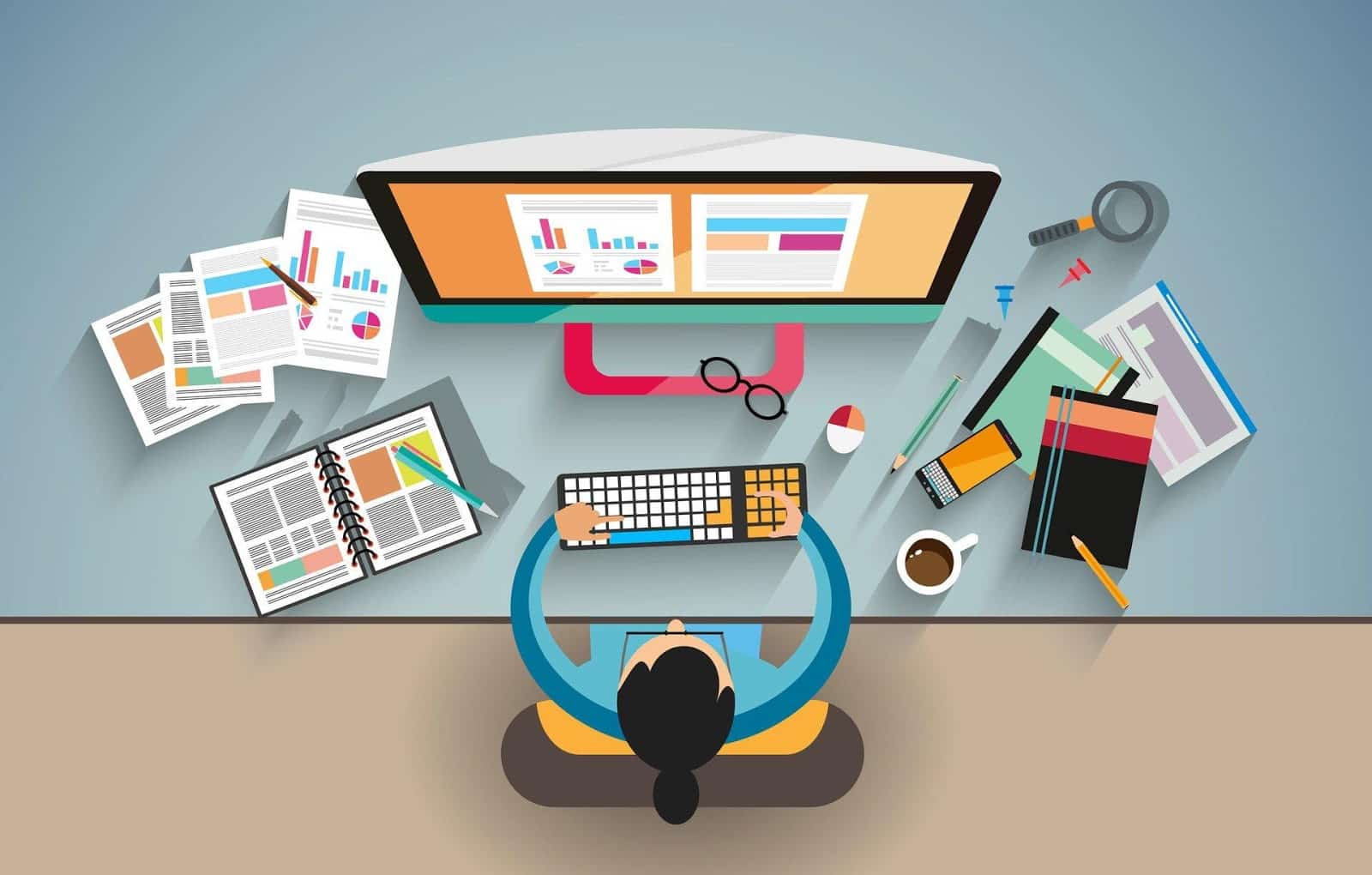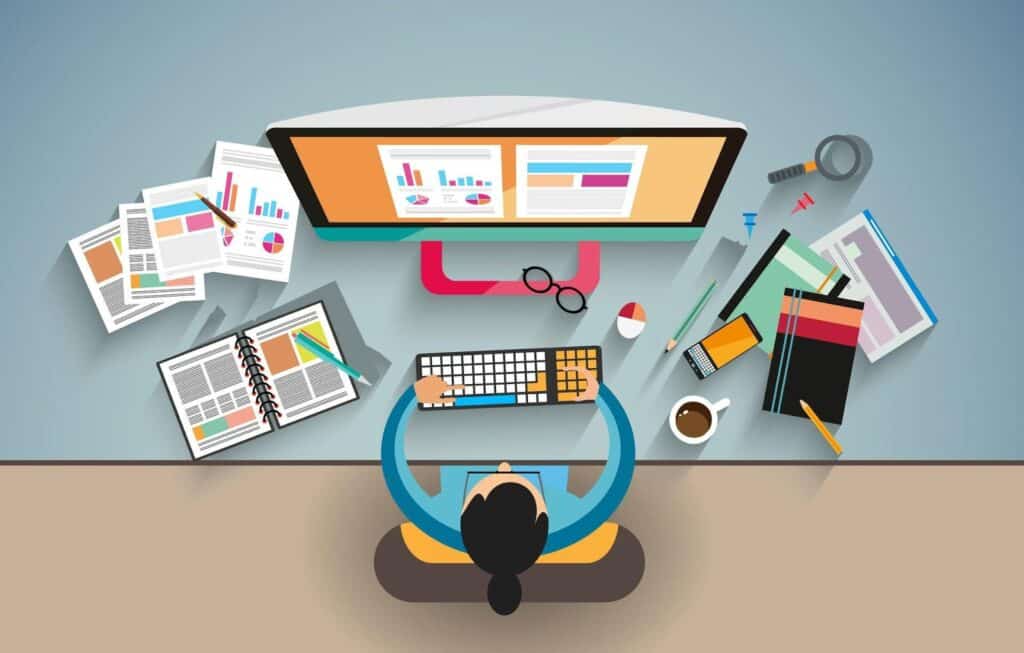 Creating quick images for social media and more professional looking work documents is made possible with several easy to use apps.
These apps have templates that you can edit to your specifications and are not the professional tools that designers use, such as Photoshop or Illustrator.
They're meant for the basic graphics that require minimal time to create.
First Pick: Canva
Customizable templates for logos, pins, Insta posts, videos, Gifs, documents, and many more graphics are available on Canva for free.
Alternative Virtual Assistant Software: Adobe spark
---
E-Signature Tool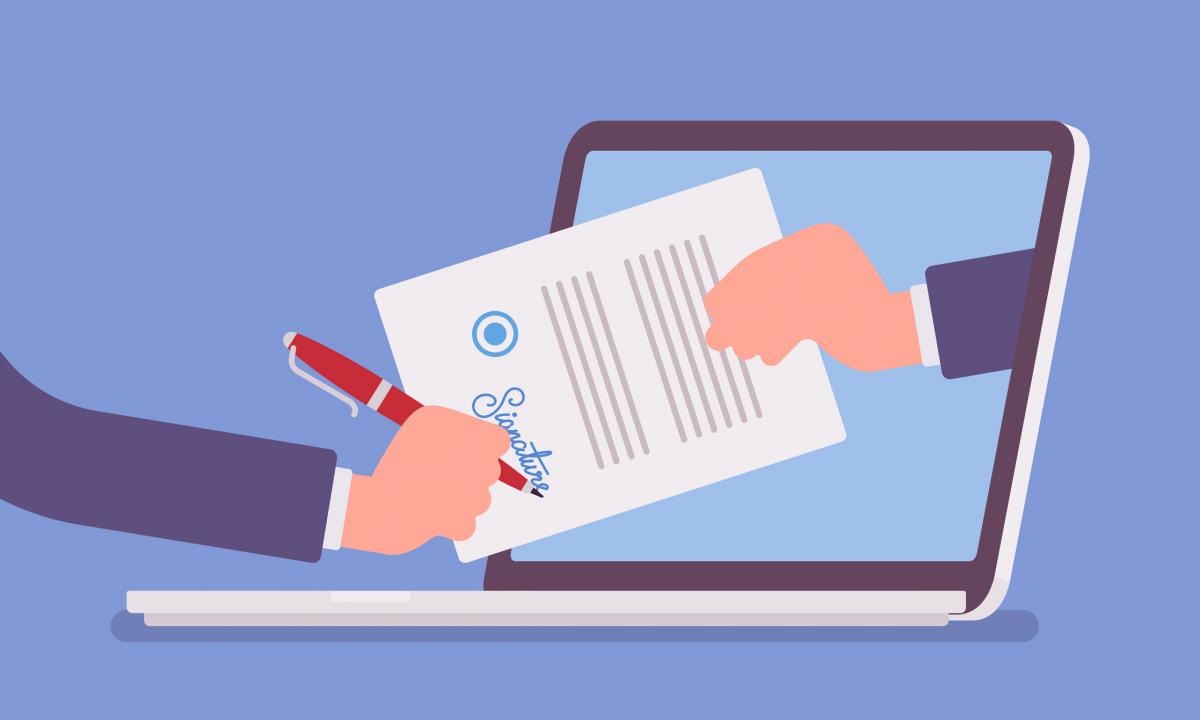 Print, sign, and scan a document and keep the hardcopy filed.
The paperwork can really get out of hand, in comes e-signature.
With an e-signature tool, you have your signature ready for use online and your signed document ready for filing in an e-filing or storage system.
Digital signatures ensure documents aren't tampered with
First Pick: DocuSign
Price $19 to $49 for Business
On the most basic plan, DocuSign gives you the ability to create and edit documents for signing.
You can also collect e-signatures and payments. The Business version of the app comes with CRM integrations and custom branding.
Alternative Virtual Assistant Software: HelloSign, SignEasy, AdobeSign, PandaDoc
---
Faxing
HelloFax
Faxing might sound dated but some clients still prefer using it.
HelloFax allows for faxing online. You're able to send and receive multiple faxes through email at once.
Edit and sign faxes electronically, and sync them with your preferred storage app.
This takes all of the frustration and long waiting times out of the fax process, so you can please your old school customers and make it easy on your virtual assistants.
---
Workflow automation tools

Zapier
Price; Free for basic tasks or $20+
Zapier enables you to complete routine tasks through your different web apps with automation.
With over 2000 integrated web software and applications, Zapier is the only software worth considering for automating your workflows.
If you do any of these tasks; Copying and pasting data between tools, adding meeting events to your calendar, sending and collecting documents for signing, or even invoicing, then Zapier will be a plus.
For instance, you collect emails on Sheets, then manually input them on Mailchimp. You can create a zap and workflow automation that links the two independent software for seamless updating.
Most of the software tools mentioned in this article are integrated with Zapier, which comes free for basic one-to-one tasks and $20+ if you want to create multi-step and conditional workflows.
Conclusion
I imagine having a scaled-down list of options makes it easier for you to choose the best Virtual Assistant Software you'll need. If you can master one of the more niche tools like Zapier, you can add specialized skills from using the tools to your services or make that the only service you provide.
The tools make working with a lean team ideal and more cost-effective. You also work more confident that you'll finish your tasks well and on time.
So, add a few of the tools above to your virtual assistant toolkit and see your VA game significantly improve.