Hello there, stay-at-home momma! Are you Looking for the best jobs for moms with no degree with Good Pay?
Let me start by saying that I completely understand how tough it can be to juggle everything as a stay-at-home mom. From taking care of the kids and the house to managing your finances and finding time for yourself, it's a never-ending balancing act. And if you're like me, you probably feel like you're constantly running on empty and barely have time to catch your breath.
But despite all of these challenges, I know that you're still determined to find a way to contribute to your family's income kit while still being there for your little ones. And that's where finding a flexible, work-from-home job comes in.
Now, I know what you're thinking. How can I possibly fit a job into my already packed schedule? And what if I don't have any experience?
Trust me, I've been there. But the good news is that there are plenty of amazing opportunities out there for stay-at-home moms who want to work from home.
Whether you're looking for a part-time gig or a full-time job, there are plenty of options out there that can fit your needs and schedule. Plus, with the rise of telecommuting and remote work, it's easier than ever to find a job that lets you work from the comfort of your own home.
I found out that there are many opportunities, both online and offline. And the best part? Many of these jobs don't require any experience, so even if you haven't worked outside the home in a while (or ever), you can still get started right away.
With the right job, you'll be able to work around your family's schedule and still be there for your little ones whenever they need you. So if you're ready to find a job that fits your needs and helps you contribute to your family's income, keep reading!
Keep in mind that some projects might require you to spend a little money to get started. It's also good to note that it might take some time before you start seeing income.
8 Best Jobs for Moms with no degree
1. Online Stylist – Best online job for stay-at-home moms with no degree.
Expected Income: $20/hour or $41,800 per year according to Zip Recruiter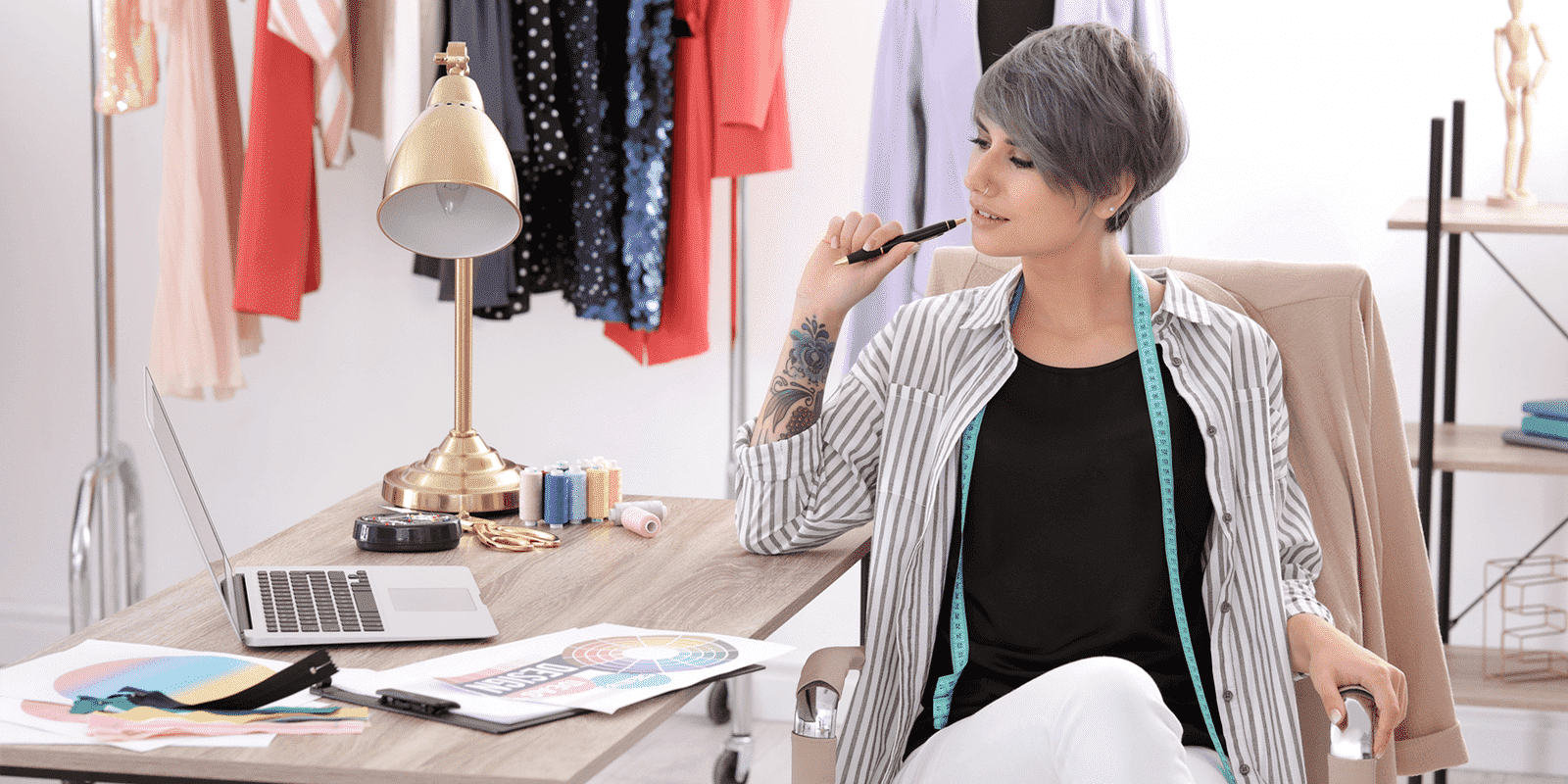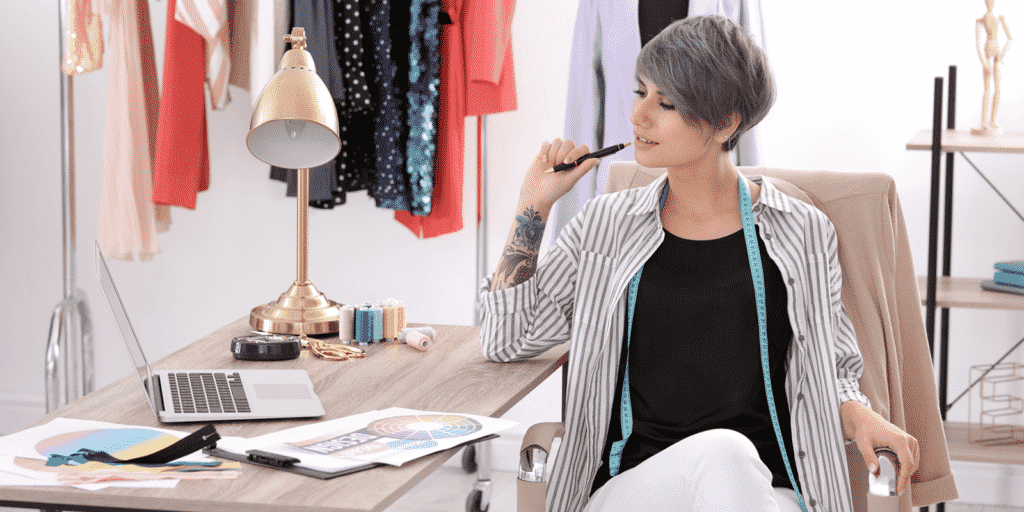 Are you a stay at home mom and have a thing for fashion and keeping up with the latest trends in the fashion industry?
If the answer is yes, then this is one of the best jobs for moms with no degree to earn some extra cash.
As an online stylist, you'll be offering personalized style advice to your client virtually by putting together a look to match their desires and goals.
The client will send you a picture of himself/herself to reveal their body type and style and thereafter walk you through his/her ultimate goal.
Some of your clients might be after a complete closet overhaul or simply styling for a specific event.
Where to look for opportunities: You can find online Stylist job listings on websites such as Indeed or Cabi.
You can also build a website to showcase your portfolio or previous work. Clients will reach out to you directly via the contact information you have provided.
2. Virtual Babysitter – Best Job For Pregnant moms without a Degree.
Expected Income: $48/hour or $27K –  $91K per year according to Zip Recruiter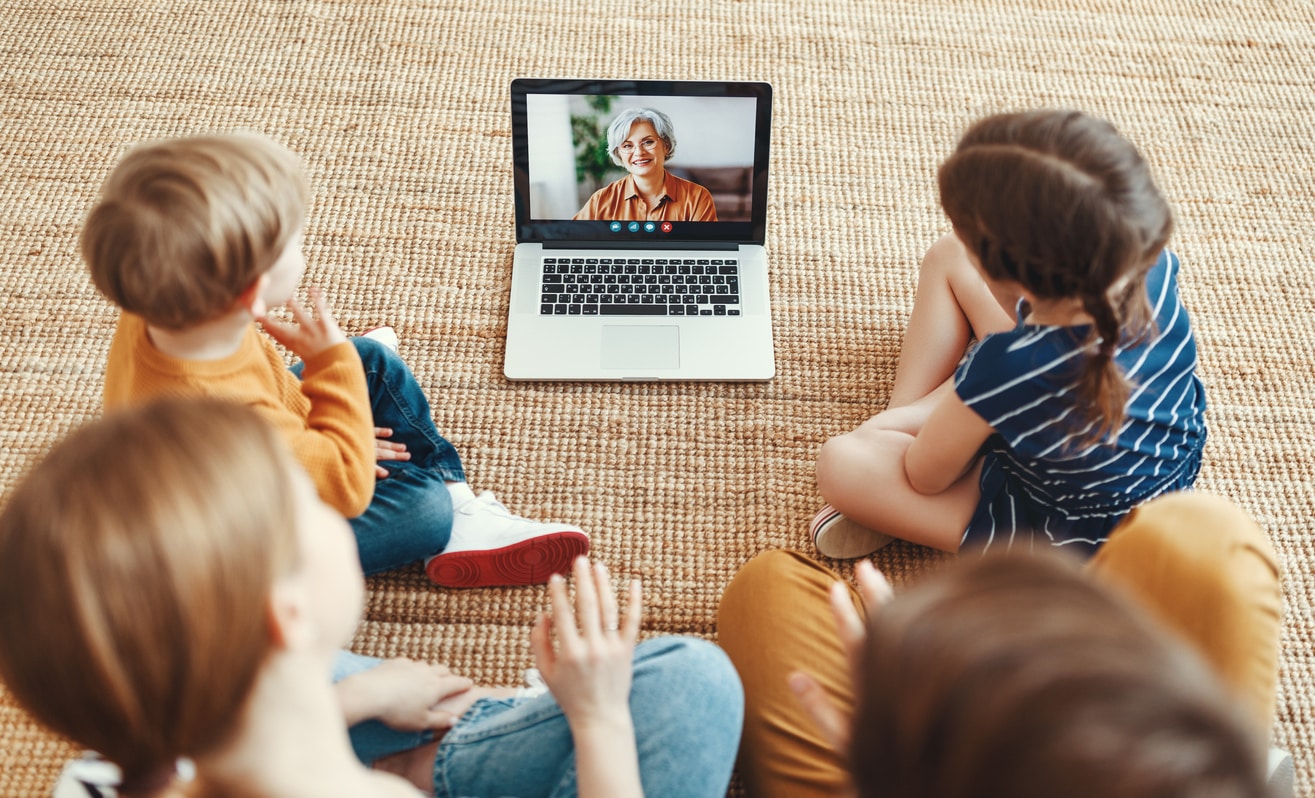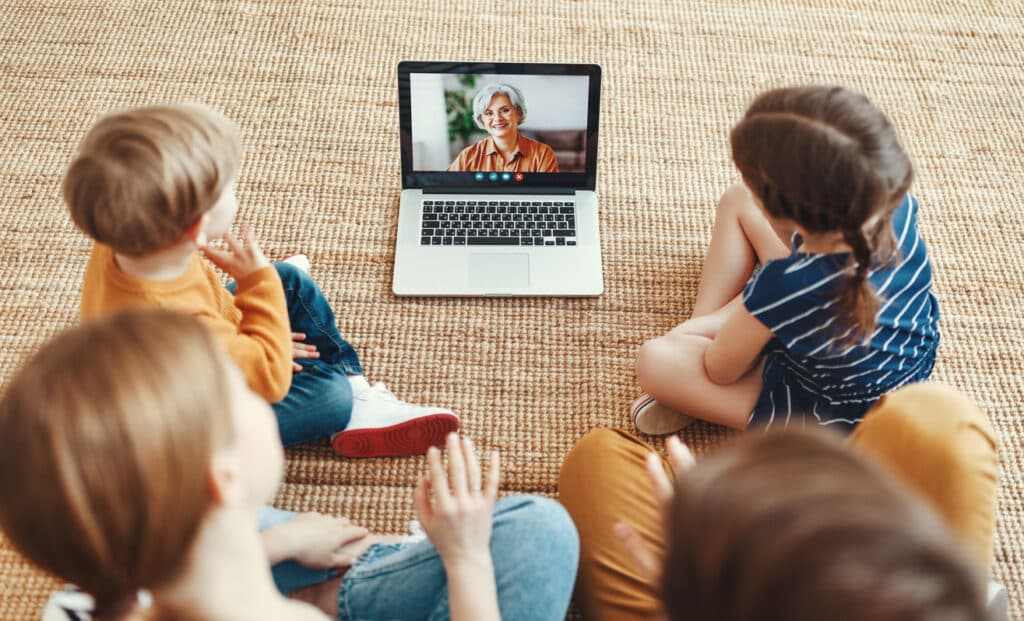 If you're a pregnant mom with no degree and searching for a work-at-home opportunity that enables better flexibility with deadlines and more freedom and mobility throughout your pregnancy, then virtual babysitting or any other virtual assistant job could possibly be among the best alternatives for you!
In case you have an open schedule throughout the day and prefer to have a fixed amount of hours to operate, then online tutoring or teaching could be the path to test out.
As cities across the world fight the pandemic and social distancing being a key element to slow down the spread of the virus, most schools and daycares are closed and will likely remain so for the foreseeable future.
The demand for virtual babysitting spiked by 700% between March and April

Forbes Magazine
This means kids are stuck indoors most of the time if not all. Some parents may be preoccupied with other activities and may not be able to devote sufficient time to the care of their child or children.
This is precisely where a virtual babysitting service thrives. This is one of the best online jobs for moms with no degree and that doesn't require investment.
You'll be responsible for engaging youngsters and keeping them engaged and entertained using video-conferencing technologies such as Zoom, Skype, and Facetime, among others.
You may involve children in a variety of creative and enjoyable activities, such as playing games, storytelling, and learning yoga.
Where to look for opportunities:
3. Online English Tutor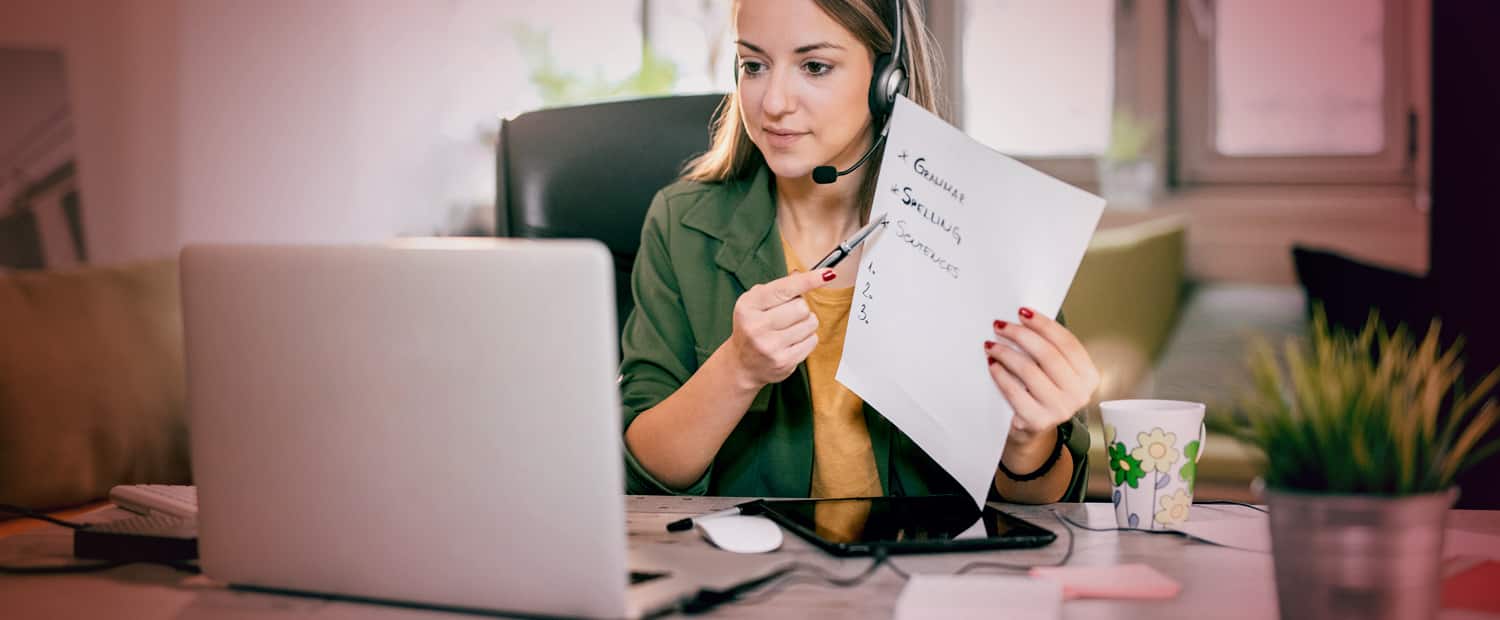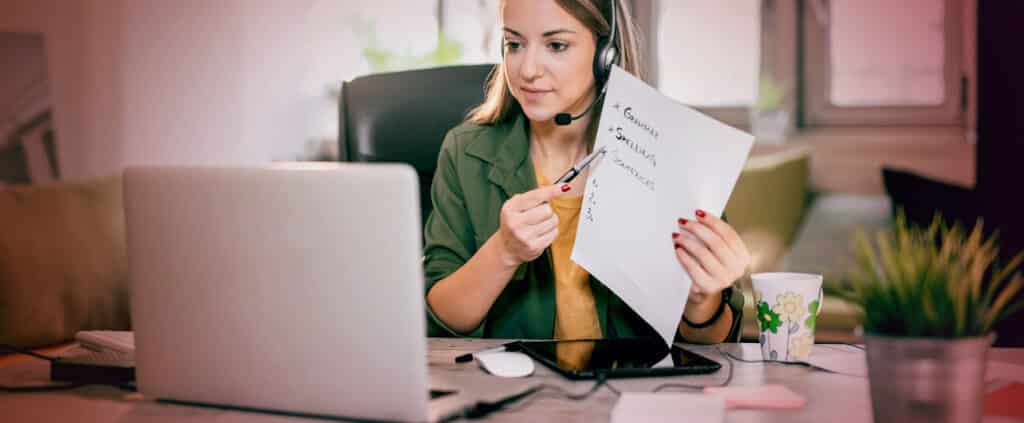 The demand for online English tutors is growing fast
As an English tutor, you'll be helping young students and adults learn, improve and practice their English online.
This can be done through a combination of speech, video, and Instant messaging techniques to get your client to read and write.
Becoming an online English tutor is a lot easier if you're a stay-at-home mom because you can do it from your home's comfort and have the flexibility in working hours.
Do I really need a Teaching degree to start a career as an online English tutor?
Well, The answer is no. It's all about the planning and behavior management of your students.
As an online tutor, you should be effective, flexible, punctual, and reliable.
Most importantly, you should be fun to be around and be ready to share your knowledge willingly and openly.
You should also show empathy and find different resources to help your students.
What do you need to do to become an online English tutor?
What exactly do you want to teach people? Do you want to teach business English or academic English? List down all the areas you are the best at and then draft your online classes' concepts.
Brush up on the skills you're going to use. Before you go out and start offering your knowledge to the rest of the world, you might want to polish it a bit. Unless you're already working as an English teacher and are using these skills daily, this is not a bad idea!
Find an online tutoring platform on which you'll offer your classes. The upside of going through these platforms is the fact that they have a big market. Some of the most popular platforms are definitely Udemy, Coursera, Lynda, and SkillShare.  Other platforms to consider are Cambly, VIPKid, Chegg, and MyTutorLab. Go through the platforms and choose the one that will offer you all the features you need to conduct your online classes effectively.
Register on your platform and create a class. Once you've picked out the tutoring platform of your choice, you're going to want to create an account and your very first class. It might take some time for you to get students, but it's important not to give up!
Of course, if you already have students and don't want to work with a platform, you can choose to become an independent tutor.
This is the most difficult path, seeing that it's harder to get new students this way, and it takes a lot of dedication on your part.
This is a good choice for someone who's already been tutoring for a while and is looking to separate themselves from a platform.
4. Pinterest Manager
Are you a Pinterest lover? Do you love going through and doing searches on Pinterest?
If the answer is yes, then you can turn your interest into earning. Becoming a Pinterest manager is one of the best jobs for moms with no degree
Pinterest is currently the fourth-ranked most popular and commonly used social media platform in the USA with over 300 Million monthly users.
Many businesses and brands use Pinterest as a marketing platform as well as bloggers with small to medium websites.
Main tasks as a Pinterest VA:
Create Pinterest image designs
Creating new Pins and Boards
Scheduling pins.
Pinning and Repinning posts to Increase engagement by repinning
Write SEO-friendly pins descriptions with proper keywords and tags.
Find the relevant boards for the clients and apply to join those boards.
After you have gained some experience, you can give yourself a brand name like the Pinterest manager.
This enables you to do extra services such as Pinterest business accounts launching, existing pins optimizing for results search, and creating promotional pin campaigns.
The upside of being a Pinterest virtual assistant is that a degree or a certification is not mandatory; however, it gives you an added advantage.
This is one of the easiest and most flexible online jobs for stay-at-home moms without investment.

5. Start a Youtube Channel – Bes
t side job for stay at home moms with no experience
Youtube is the second most popular social site with an average of 2 billion users every month.
More people are opting to watch a video than read the traditional blog.
Do you have some set of skills that you can teach other people?
If you're confident before a camera then starting a Youtube channel is another side hustle idea that will help you earn extra income as a stay-at-home mom.
You can teach people anything from cooking meals, sewing, and interior decoration to parenting the list is endless.
However, it will take some time before you start getting some income from your channel.
Tip to creating a successful YouTube Channel
Decide on the content: Decide on the niche, think about what you would like to share with your target audience and remember originality is the key because it will help you stand out.
Take some time to think through some interesting ideas and concepts. Don't be afraid to check out what others are creating and see if you can come up with even better ideas.
Consistency is the Key: Remember, Rome wasn't built in a day, it might take some time to get some positive response. Don't get discouraged if your videos get only 10 views; honestly speaking, don't expect a million views overnight. Keep posting new videos. Set a goal for yourself. Maybe 2 videos every week or so.
Keep the videos short: Make sure to catch your viewer's attention in the first 10 seconds of your video. Keep the message short and straight to the point. Some viewers don't have the patience for fluffy content.
Engage your audience: Connecting with your audience is paramount. It might be tiresome but it will pay off in the end.
Remember, not everyone will praise/like your content, so don't get disheartened by a thumbs down or harsh criticism in the comment section. Rather, use it constructively moving forward.
SEO Is Important: You may have awesome content but if your video is titled FX108018335647TD. No one is going to click and watch. Use appealing Keyword Rich titles and descriptions that will entice people to click on your videos and help search engines understand what your content is all about.
Ask Your Audience to Share and Subscribe: sounds Cliche' Right? However irritating and annoying it may sound, ask your viewers (with a smile) to share, comment, and subscribe to the channel to receive a notification every time you update the channel with new content. You can also create anticipation for a new video that's coming up later. As a YouTuber, you definitely want those million-plus subscribers.
6. Become a Translator
Are you a stay-at-home mom with vast knowledge and excellent command of 2 or more languages?
If yes, then it should be a lot easier to start a side job in translation services.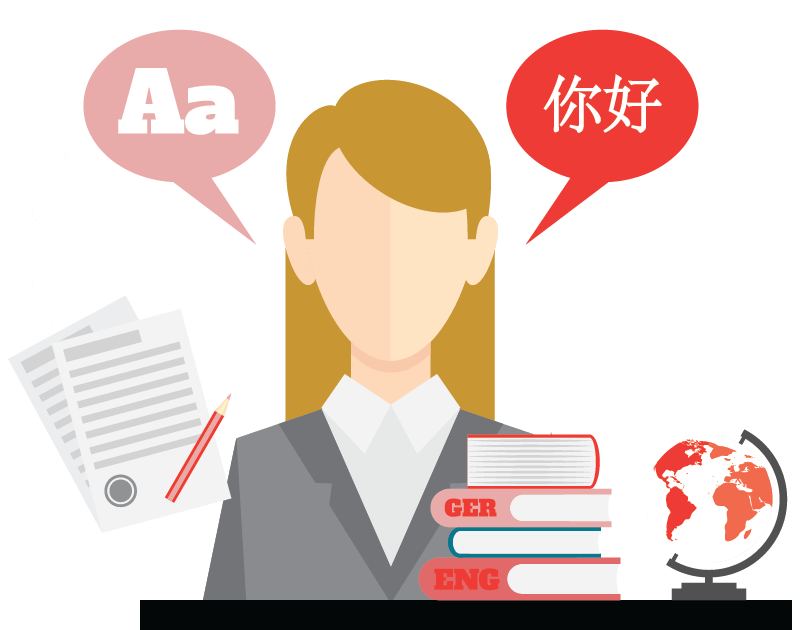 The first step towards becoming a translator is the love of a language and how well you can relate it to another language (Language Pair)
Like a good translator, your ability to grasp the original document's intended meaning must be excellent.
With a solid understanding of the original copy, you'll be able to render an error-free translation.
The translation is full of responsibilities and needs a lot of practice before getting started. A minor mistake in translation can make a huge difference in meaning and relevance.
Can I work as a translator without a degree in languages?
Absolutely yes, The skills you need to become a translator can be learned, plain and simple. However, a degree or certification will come in handy when seeking higher-paying jobs.
Where to look for translation opportunities:
You can look for gigs at Freelancing websites such as Fiverr.com, Freelancer.com, Guru.com, Upwork.com, iFreelance.com, and PeoplePerHour.com.
7. Virtual Assistant
Expected Income: $18 – $24.92/hour.
Being a virtual assistant is one of the most flexible job opportunities for stay at home moms where you'll be offering administrative services remotely.
You'll be expected to deliver services and interact with the businesses you'll be working for online.
As a virtual assistant, you'll be hired by Businesses, Companies, solopreneurs, and even other bloggers to assist in a variety of tasks like:
Bookkeeping
Social Media Managing
Proofreading
Website Content Writing
Online customer service rep
Emails management
Travel Planning
Do you need any experience to become a virtual assistant?
Absolutely No, all you need is to have basic computer skills and navigate through the internet.
Check out my complete guide on how to become a VA with no experience on the link below.
As you gain more experience, you can work your way up to command a higher hourly rate.
You can find opportunities as a virtual assistant on Upwork and FlexJobs.
8. Blogging: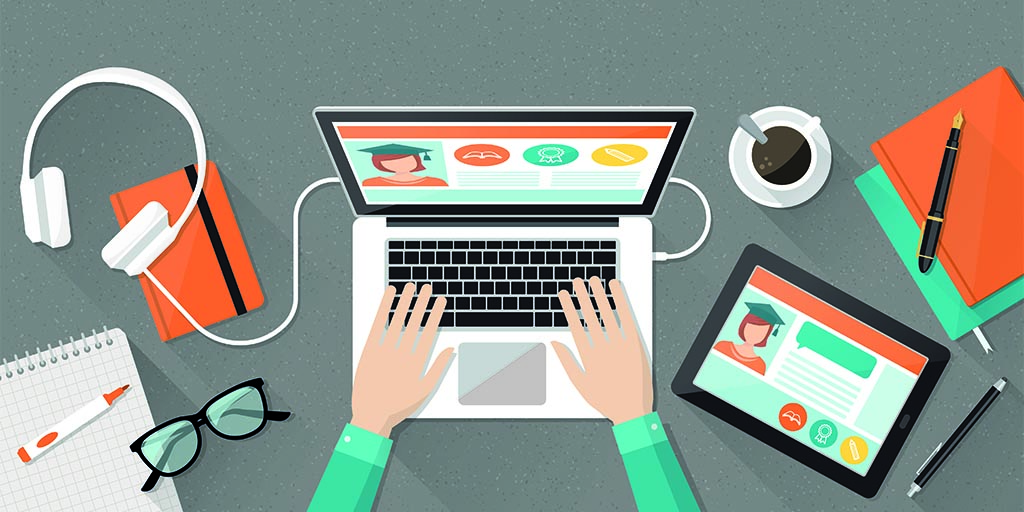 Creating and owning a website is one of the best jobs for moms with no degree to make money online as a stay at home moms.
Tell you what?
Gone are the days when people needed some "Rocket science type of skills" to create a website.
Platforms such as WordPress and Joomla make setting up a new website pure bliss even to complete newbies.
The best part is that it's relatively cheap. With a budget of $100 or less, you can create a fully functional website.
I have written a comprehensive step-by-step guide on the link below check it out now.
So how will you make money by blogging?
There are several ways to earn money through a blog. Below is a list of the most feasible and profitable methods.
Affiliate Marketing: This is promoting other people's products on your website. You earn a commission when you make a sale through your affiliate link.
Displaying ads on your website: This involves partnering with advertising agencies such as Google and getting paid to display ads on your website.
Selling Course or Consultancy: If you have some skills you'd like to teach people by creating a course and charging them a fee. You can also offer consultancy services at a fee.
Accepting Donations: You may also consider offering your services or sharing your skills with the internet community for free and accept donations as a token of appreciation.
The first thing you should work on is driving traffic to your blog.
Yeah, Website traffic is the heartbeat of your blog. It's what will help you become a successful blogger.
But, how do you get blog traffic?
This can be done by implementing proper SEO practices for organic traffic from search engines such as Google, Yahoo, or Bing.
You can also use social media platforms such as Facebook, Twitter, and Pinterest to drive people to your website.
Our Conclusion
Now that we have discussed a few best jobs for moms with no degree, you need to keep certain things in mind:
You'll have to give up on your sleep for sure. Or you'll have to at least reduce your sleep by an hour or two.
As your full-time job is still that of a parent, you can only work part-time. And your part-time work is definitely not going to fetch you as much money as you did earlier in a full-time job.
While working from home along with being a stay at home parent can help you maintain your sanity, sometimes it can backfire too. For instance, lack of sleep or lack of time for leisure can make you physically and mentally unfit.
I wish you well as you kick off your side job as a mom without a degree!