How much does DoorDash cost for food and service?
First, let's look at what is Doordash?
DoorDash is a meal delivery service that allows you to get meals delivered to your front door from local eateries and large franchises.
DoorDash is currently the most popular food delivery service, with a market share of more than 35% compared to competitors like Uber Eats, Grubhub and Postmates.
Even amid the pandemic, demand for meal delivery services has increased significantly and this has accelerated Doordash growth.
DoorDash meal delivery service has made ordering your favourite dish far too simple with its user-friendly app but how much does DoorDash cost?
In a Nutshell, DoorDash normally charges $5.99 for delivery. Another expense associated with using DoorDash is the service fee, which varies with each restaurant. We discovered that service fees normally vary from $1.99 to $7.99. As a result, the overall cost of using DoorDash ranges from $7.99 to $13.99
That said and done, let us discuss how much it costs to use DoorDash
The cost of buying food using DoorDash varies based on the restaurant you choose, how far the order must travel and other charges such as delivery charges. You may be required to pay a service charge or incur greater charges if demand is higher.
Other charges are being added, such as a service fee, delivery charge, and tax. The app will provide you with a breakdown of the overall cost after you have placed your order.
So What Should I Expect From DoorDash in Terms of Costs?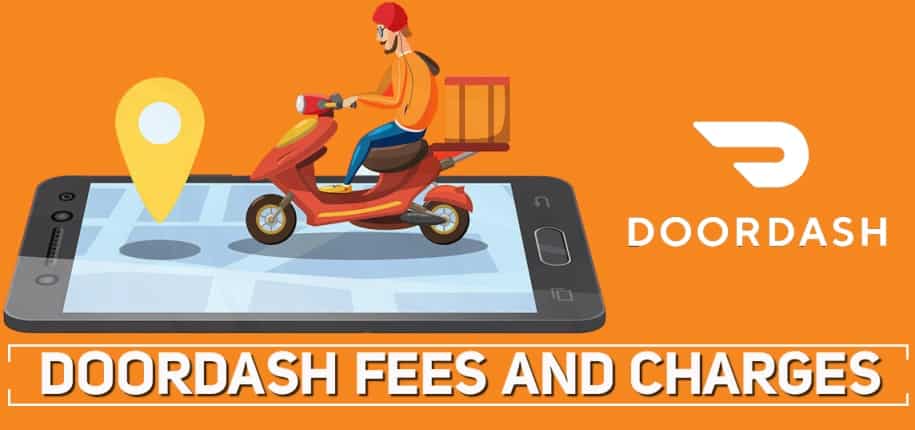 How much does DoorDash cost you when you order a meal?
Technically, when you order food from DoorDash, you are not only placing an order or making a purchase, you're purchasing their support and shipping services too. As a result, the final cost will be a combination of these charges.
To help you answer the question "How much does DoorDash cost?" Let's discuss the charges or fees that may apply to DoorDash orders:
The cost of the meal (prices on the menu)
Taxes (just like if you are in the restaurant)
DoorDash Delivery Fee ($5.99)
Tip to the Dasher (optional)
Door Dash Service Fee ($1.99-$7.99)
If the order falls below a certain sum or if demand is extremely high, there may be an "additional cost."
DashPass: How Much is DoorDash Pass?
It is a membership service that allows you to receive limitless free deliveries from hundreds of restaurants on orders that meet the eligibility requirements.
The businesses that have the Door Dash Dash Pass emblem on their menus will deliver orders placed via DoorDash for free.
It gets even better: your membership to the Doordash subscription service is now valid at convenience stores and supermarket stores in your neighbourhood!
With the DashPass, according to DoorDash's official website, you may save $4 to $5 upon each order while also taking advantage of a $0 delivery cost that is infinite.
Furthermore, when you order through the DashPass, restaurant service costs are restricted to a maximum of 5% of the total bill.
When you order $12 or more from any DashPass participating restaurant, you get free delivery and a reduction in service fees.
DashPass is a subscription-based service that is offered in several parts of the country. You will, of course, have to pay a $9.99 monthly cost if you enrol via the app.
You may save money by having your food delivered for free with a monthly membership.
let us look at an example of the Cost of a DoorDash Delivery
Let's say you're craving a Meaty Pizza;
First, use the DoorDash app to find a restaurant that serves your favourite foods.
In the basket, you'll see the overall price, as well as the breakdown of the fees stated above, once you've added everything you want to eat.
In the event that you don't meet the minimum order amount, DoorDash may charge you a small fee.
As an explanation, this may look like this;
Cost for a Meaty Cheesy Burger is $17.00
The total sum is $17.00
Taxes and Fees: $ 3.99
Delivery charges: $ 2.99
You'll see the entire amount of your order underneath a red "Continue" button, and pressing it will take you to the checkout page to finalize your purchase.
The next step is where the app allows you to leave a tip of 10%, 15%, 20%, or more for your Dasher. After the item has been delivered, you can leave a tip in cash or by credit card.
Please consider tipping your Dasher, as they rely on these types of service-based fees for their livelihood.
How DoorDash Works
If you haven't installed the Doordash app yet or are considering doing so, you'll want to understand how it works. And here's how it works:
1. To get started, download the program from the Apple Store or Google Play Store, or from the DoorDash website directly. Following that, you may complete the registration process by giving the essential information.
2. Identifying restaurants and browsing food: A constant state of hunger has an effect on cravings. You have a sudden hunger for pizza and then for sushi. Thus, you can explore the menus of the applications or use the search box to choose your favourite dishes from your favourite restaurant.
3. After browsing and selecting your preferred foods, add them to your cart. You can add or remove food orders by tapping the products. Following the placement of this order, you must complete the transaction.
4. The integrated feature of the DoorDash service enables you to track the delivery of your food. When the Dasher or delivery driver picks up your food from the restaurant, you will be notified in real-time via the app. They will also alert you if there is a delay.
5. Take your food immediately upon its arrival and Tip your Dasher. While it is not required to Tip them, this simple deed may be enough to motivate them.
How Much Does DoorDash Cost for Restaurants?
A restaurant that would like to partner with Doordash to have their meals delivered by DoorDash will need to fill-up the form of information regarding their restaurant titles, place, amount, and the way of accepting orders.
So how much does a restaurant pay DoorDash for using the service?
Despite the fact that DoorDash is secretive about its pricing and does not disclose the exact cost, it is reported to be between 15% and 30% of the order's total value.
So How Does a Dasher Get Paid?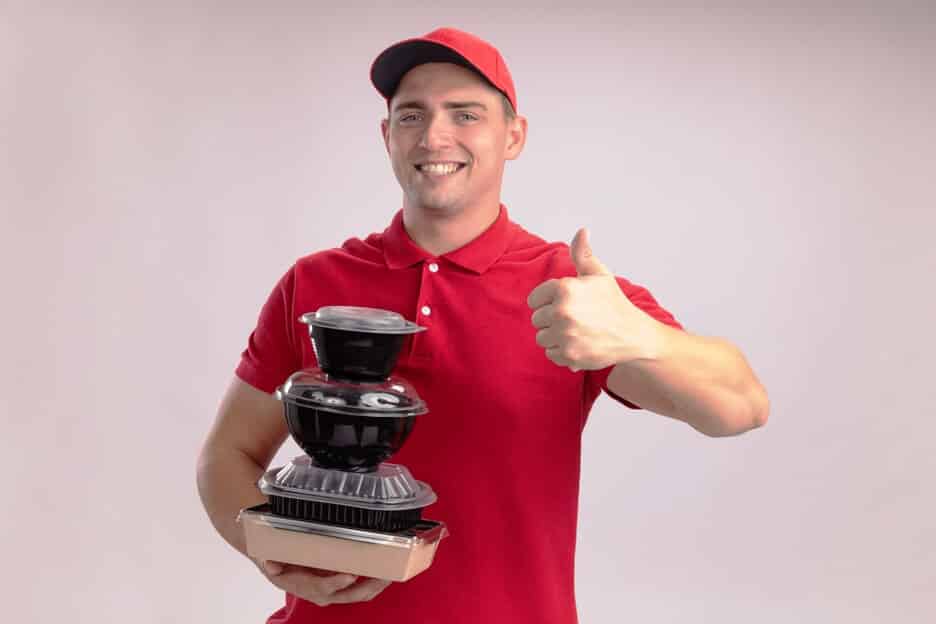 If you're looking for a way to earn some extra money, consider becoming a Doordash driver or a dasher.
Recommended Article: How to make $500 a week with Doordash
The advantage of working as a DoorDash driver is that you have complete control over when and how often you work.
Earnings vary substantially from one DoorDash driver to another due to the enormous flexibility. The amount you can earn will also be determined by where you deliver and what hours you work.
Dashers are paid a specific amount per delivery, which is calculated by DoorDash based on the following:
1. Base pay:
The base pay per delivery is determined by the time spent on the delivery, distance travelled and desirability of the delivery.
Base pay for DoorDash to Dashers ranges from $2-$10+ for each delivery.
According to DoorDash, Deliveries that are anticipated to take longer, require Dashers to travel a greater distance or are less popular with Dashers earn higher base pay.
2. Promotions:
Peak Pay and Driving Challenges are two examples of promotions. 100 deliveries in a month is an example of a driving challenge. When demand is great, a $1 bonus per delivery could be offered.
3. Tips:
According to DoorDash, all client tips go to the drivers. This is partially correct, however as we already stated, the arithmetic does not work out as expected.
4. Total Earnings:
Total Earnings = Base Pay + Promotions + Tips. DoorDash will make up the difference if this amount is less than the guaranteed amount.
How to sign up for Doordash
It does not take long to sign up for DoorDash. In only a few minutes, you can have your whole account set up. However, make sure you have the DoorDash app before signing up.
The DoorDash app is available for download from the Apple Store for iPhones and the Google Play Store for Android devices. In addition, you can download both versions of the apps from their official website, doordash.com.
After installing the app, you must complete the signup form with your personal information, such as
Your First Name
Your Last Name
Email
Phone Number
Payment Information (Debit Card, Credit Card or PayPal)
Your DoorDash account will be active once you've completed the signup process. After that, you may use the app to browse for food and place orders.
What Is the Procedure for Becoming a DoorDash Driver?
If you wish to become a DoorDash Driver, there is a very simple and straightforward process you must complete. Take the following steps:
Navigate to the DoorDash driver application website and open an account, Make sure to provide the necessary information for your DoorDash driver assessment.
Arrange for a phone interview with DoorDash officials.
You have to agree with the officials to run a motor vehicle and background check to ensure your records are clean.
Visit DoorDash offices and conduct an in-person interview.
If you pass the required background checks, you will be accepted into their program and will begin delivering food the same week.
Questions That Are Frequently Asked about Doordash
The following are some of the most commonly asked questions by customers about DoorDash:
Question: Do Dashers Notice When You Give Them a Tip?
If you tip Dashers via the app, they do not instantly see your tip. However, once their shift is complete, they'll see the total amount of tips received. They only receive a tip directly from you if you tip them with cash.
Question: Is It Possible to Cancel My DoorDash Order?
That is dependent on the time frame in which you are attempting to cancel your order. You may cancel your order only if the restaurant has not yet begun preparing your dish. However, you may not cancel if-
Food preparation is underway.

The delivery is scheduled.
Question: Is It Possible to Deactivate My DoorDash Account and How can I cancel?
Yes, you can cancel your DoorDash account at any moment. In that case, you must visit the DoorDash website and complete a cancellation request form.
Question: Can you pay cash with Doordash?
No, DoorDash does not take cash for payment. Payments should be made using the app with a debit, credit, or PayPal account card. However, you may tip the Dasher only in cash.
How Can You Earn More Money With DoorDash?
Our Conclusion to DoorDash cost and Fees?
Prior to the Covid19 epidemic, We all appreciated dining outside and dashing out to grab some food.
However, with the current Pandemic, using food delivery services such as Doordash has come to the rescue of many by simplifying how we get our favourite meals delivered directly to our door fast and safely.
I believe we have covered enough and that you're now well informed of the answer to "How Much Does DoorDash Cost for Food and Service?"
Stay at home and sanitize to avoid infection.