How to Get Paid For Pictures of Your Body
Did you know you can get paid for pictures of your body? I bet not!
You can earn money by selling images of your hair, feet, and toes, as well as ordinary selfies. Seriously, you can! So long as you have a good camera or a smartphone and enough confidence, you can make some extra cash off your own body! How cool is that?
While this money-making idea is mainly geared toward ladies, it doesn't mean men can't participate. Guys are also allowed to sell their photos too. There are so many platforms on the internet that offer such services, but we will get there in a few.
Now I know what you are thinking!
Is it illegal to sell pictures of yourself online? The short answer is no.
As long as you are aged 18 years or older, you can make money from your appearance or looks. Selling photographs of your body is not against the law. Read on to get more clarity on how to make money showing your body online and other questions you may have in mind.
Table of Contents
You can read our comprehensive guides about Selling Feet Pictures in America and How to sell feet pictures on OnlyFans.
Before we go into how to make money selling photos of yourself, allow me to address the most frequently asked question.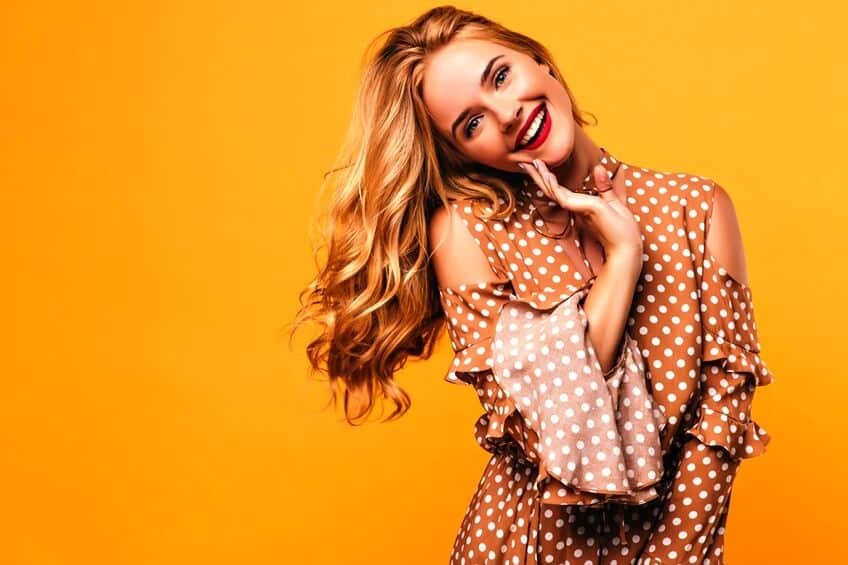 How much money can you earn selling pictures of your body?
The amount of money you make from selling pictures of your body will be determined by a number of things.
1. Platform
There are several Platforms where you may market and sell pictures of your body, We shall talk about them in a few.
Platforms that enable direct interaction with the customer will enable you to charge high and reasonable prices.
Alternatively, selling pictures through your website or creating a YouTube channel optimizes your revenue, as these platforms charge a percentage of your sales as a fee for their services.
2. Quality of Photos
The quality of the pictures also plays a significant role in determining how much money you might make. High-quality pictures make lots of sales, while images with poor lighting, angles, and overall poor quality hardly attract buyers.
Ensure you have a smartphone with a decent camera. You could invest in a camera and a tripod stand if you want higher-quality pictures. You can buy a selfie stick if you choose to take flattering pics.
These gadgets help you take more appealing pictures, which means more sales! Also, learn how to take excellent photographs. You could do this by taking free or paid courses online that teach photography lessons in a matter of days.
Additionally, if you want to have high-quality photos:
Find aesthetic backgrounds and sceneries. Having beautiful, photogenic backgrounds for your photos captures your seller's eyes, making it more intriguing and captivating, thereby increasing sales.
Have good lighting: Take photos of yourself in good lighting to ensure clear and appealing photos. Take photos with good natural lighting and, if you can, buy a ring light to enhance your photos and prevent shadows from your pictures.
Select the best photos to upload: during your photoshoot, don't just take one, two, or five photos. Take your time trying different poses, angles, backgrounds, and props. Take 50-100 photos of yourself so that you have the option to select the best one. Upload and share only the best ones to maximize your chances of sales.
Find a tool or software for your photo editing: Using photo editing software will make a huge difference in marketing and selling your photos. Adobe Photoshop and Adobe Lightroom are some of the best photo editing software in the market right now. These tools will enable you to touch up your exclusive content and highlight your best features. While they are advanced tools, you could learn how to use them using free tutorials available on YouTube. Photo editing apps enhance pictures to a higher level, thus definitely attracting more buyers.
Strive to take and present your most incredible photos since they will attract and retain a huge online clientele.
Online Presence
According to Datareportal's Global Social Media Stats Report, 17 social media sites had at least 300 million, active members, in January of this year. This demonstrates the global reach of social media users.
If you are serious about making money from selling pictures of yourself online, you should take time to build a strong, solid social media online presence.
I recommend you take some time and do your own research on which social media platform best suits you. While there are many social media platforms, understanding the perks and drawbacks of each app will go a long way in choosing the best one that works for you.
If you're planning on selling stock images to business owners online, Pinterest and Facebook are amazing platforms. Similarly, Twitter, Snapchat, Instagram, or YouTube would be better platforms depending on your niche.
Remember that building a robust and decent following takes a while. You can learn how to do it by watching related YouTube videos, reading blogs and posters on Pinterest, or enrolling in free or paid courses.
Alternatively, you could buy an already set-up account online. Be careful while doing this, as many con artists and fakes could hack your account or steal your money and not sell you their account.
Remember that you can't just decide to post on a platform and expect to gain followers. You have to have a proper strategy!
Now that you've gained the knowledge of how to effectively sell pictures of yourself online for money, I'm sure you're eager and wondering, "Where can I sell pictures of my body for money?"
Whether you're an aspiring artist looking to showcase your creativity, a fitness enthusiast tracking your progress, or simply someone exploring innovative ways to make money, I've got you covered!
Here's a list of platforms where you can turn your body pictures into a source of income that complements your passions and goals.
10 Best Websites to Get Paid for Pictures of Your Body
1. 500px
The 500px website is the highest paying in the industry for photographers.
If you are looking for a side hustle that pays and adds to your portfolio, you must try this website! With over 16 million active users, this website is among the most popular places to sell photos online, with some users making up to $150 per picture.
It has both a paid and a free version. You can either join by signing up for free or paying a bit extra for 500px Prime.
If you are a fresh beginner and still figuring out how to make money selling photos of yourself, I would highly suggest you go with the free option first.
Here are some hacks and tips to gain more traffic and sales for your photos on 500px:
Add relevant keywords to your photos. This helps users and visitors discover your page and buy your content. A keyword is a word or phrase that online users usually type or enter in a website's search box to find photos.
Include the location where you took the photo. This helps visitors find the photo of their desired location.
Be consistent and keep your portfolio fresh by adding new images.
With 500px, you keep 60% of the revenue from exclusive license photos and 30% from non-exclusive photos. The price of a standard license is usually $250. If you choose an exclusive license for your images, you can sell them more, but it will limit you to only selling through their platform.
Payments are usually made through PayPal. The best part about 500px is that it holds cash rewards ranging from $150-$500+, giving you a more significant opportunity to maximize sales.
2. STYLINITY
Want to get paid to take pictures of yourself? If you are in fashion trends, styles, and clothes, then Stylinity is your type of platform. It's a unique blend of an online shopping site and a selfie app, meaning that for you to share your selfies, you need to buy clothes from their online shop, take selfies showcasing the outfits, and then upload them.
This shopping website allows you to sell pictures for cash, but only if you have bought your outfits from them. This option is best suited if you want to get paid to take pictures of yourself and still do some online clothes shopping.
Stylinity allows you to upload selfies, even mirror selfies. Though you don't directly sell your photos, you earn commissions when someone buys the products you have worn through your link. Hence, it would help to tag all the brands in your picture for faster and easier sales.
They pay through StylePerk points, which you can redeem for money or products they sell. They have over 180 stores, thus providing a broader market to sell your pictures (clothes).
3. ETSY
While you probably know Etsy as a common platform for selling room decor and crafts, did you know you could also sell your photos for cash on this platform?
This online platform is a money magnet for over 40 million buyers across the world annually. Buyers flock to this online marketplace looking for selfies, drawings, prints, and self-taken photographs.
The Etsy site takes a 5% commission as a transaction fee for every sale you make. Unlike many other platforms, you only get to keep around 20% of each sale and a bare 3.5% of the sale price.
To make higher sales here, you need to invest a lot of time in marketing your pictures. Do this by setting up your own Etsy store. This way, you can set your prices and increase your earnings.
4. BENTBOX
BentBox is a multimedia-sharing platform that enables you to sell your photographs as well as videos that you have created. Simply register using your email address and username.
To start just click on the upload button to begin. Alternatively, you may go to Boxes and then Feed, where you will find all of the newly posted photographs. (Boxes are folders in which uploaded photos or videos are organized)
Your ultimate goal is to fill the boxes with eye-catching photos in order to gain more followers.
Bentbox allows you to receive all of the funds requested from the client. That is to say, BentBox does not take a cut of the money you earn.
Most active users on the platform charge between $8 and $15 per image. However, I recommend you set a rate anywhere between $2 and $5 since I noticed that most people have set a high price and do not have any photographs sold, while those who set a low cost are getting their images sold in large amounts.
Here are some tips to sell more photos. while this strategy may not be 100 % effective, I am optimistic that it will result in more sales.
Follow as many individuals as possible (for example, look for user "jcp62" and see what she does to make more money selling images).
Upload a fresh photo every hour or two.
You may also upload videos (a few seconds long).
Make use of eye-catching tags.
Bitsafe, Bank Transfer, Amazon Gift Card, Skrill, Neteller, and Paysera are just a few of the ways you may cash out your earnings.
5. FanCentro
FanCentro is a platform where models and social media influencers can cultivate a following.
The people who follow you will become your customers.
It's not free to use this platform. To get access to more premium features, you'll need to pay for a premium membership.
It enables you to host content on a custom domain of your own. That is, if you own a domain name and wish to host your photographs on your custom domain, you may do so and earn money.
Fancentro collects 25% of your earnings, which means that if someone purchases a $100 membership, you will receive $75. It's not bad, given they're taking care of everything except uploading photographs.
FanCentro has a lot of buyers, which means that you'll make a lot of money.
Additionally, you have more payment options, such as ACH, Wire, and PayPal.
Visit FanCentro By Clicking Here >>>
6. SMUGMUG
This platform is usually best for professional photographers. It offers a free 14-day trial to show off your pictures in exchange for money. However, to be a member, you have to pay a monthly membership fee, which ranges from $7 to $10 per month.
On the good side, you get to keep a cool 85% of the cash you earn on this app. They charge 15% as a commission fee. Unlike most platforms, with SmugMug, you can set the desired price for your photos.
SmugMug allows you to keep ownership of your images. You can choose to make them private or public. If you decide on the latter, you are free to add watermarks as a security measure. You could also limit the display size shown to potential buyers to prevent them from using your images without buying.
You can access this app on its website or on Android and iOS phone devices.
7. Pay Your Selfie
This is one of the top and easiest apps that buys selfies and gives you cash online.
To earn on this platform, you are required to take photos of yourself doing certain activities assigned to you by Pay Your Selfie.
Such activities may involve you dancing, drinking a drink of your choice, or showing off your tattoo or piercing, among others. These tasks are worth 20 cents to $1. As soon as the instructed task is over, they pay you through coupons for discounts. You are free to cash out once you get $20 or more in total sales.
Even though Pay Your Selfie cannot give you lots of cash or a full-time income, it's a pretty awesome way to get some extra cash for something you usually do anyway, i.e., take selfies and pictures of yourself.
Additionally, your pictures benefit by providing images to advertisers and marketers. This could potentially make you a brand influencer if they consider you. Awesome, right?
To use this app, you ought to be 18 years of age or older. You can install their app via Google Play or the App Store.
Visit Pay your Selfie By Clicking Here >>>
8. Instaprint
Being in this business for over a decade now (since 2006), Instaprints remains one of the most legit platforms to get paid for taking pictures of your body. This platform works by syncing it with your Instagram account as the name hints.
Instaprints works by sharing your pictures on your Instagram profile and linking them to your own Instaprints account. Other than your pictures, you can get creative and print your pictures on phone cases, greeting cards, pillows, and curtains and even sell them.
As a seller, you have the freedom to set your own price for these items, and then Instaprints handles everything else, including shipping and printing out your photos for customers.
You can earn a cool $5-$50 per photo on this website, depending on the final service of your photo.
9. SCOOPSHOT
Are you wondering how to make money with a beautiful body?
ScoopShot will pay for your nice selfies. The only difference between this app and most other picture apps like Pay Your Selfie is that in Scoopshot, you are not paid and payment is not guaranteed. You don't get paid directly. On the contrary, the clients who buy your photos send money to your payment account.
On the flip side, they hold daily contests where you're required to post your pics or videos. The winner walks away with $5 cash for a single submission.
On the bright side, they usually hold daily contests requiring you to post your pics and videos. The winner is given $5 cash for one submission.
If you don't have a website to access it, you can download it via the app store.
10. FeetFinder
Are you looking for a fun and easy way to make some extra cash without leaving the comfort of your own home? Look no further than FeetFinder, the ultimate online marketplace for feet enthusiasts. With millions of foot fetish enthusiasts out there, the demand for high-quality foot content is at an all-time high.
Whether you have cute toes, high arches, or silky smooth skin, there's someone out there who would love nothing more than to admire and worship your feet. And with FeetFinder, you can turn that admiration into real money by selling photos, videos, and even personalized content to eager buyers from all over the world.
And the best part? You don't need any professional modeling experience or fancy equipment. With just a smartphone and an internet connection, you can start building your foot empire and cashing in on your natural beauty.
This website provides a safe and secure platform for both buyers and sellers, so you can rest assured knowing that your transactions are in good hands.
But that's not all – FeetFinder offers a level of anonymity and discretion that sets it apart from other online marketplaces. So if privacy is a concern for you, this platform has got you covered.
Now, let's talk about how you can be successful on FeetFinder.
First things first – create a professional profile that showcases what you have to offer. Use high-quality images and videos to give buyers a clear idea of what they can expect, and don't forget to set your prices competitively to attract new customers. Offering special promotions or discounts can also help you reel them in!
Privacy is important, which is why we recommend protecting your identity by using a pseudonym and creating a separate email address for your FeetFinder account.
To really succeed on Feet Finder, you need to be responsive and engaging with your audience. Building a loyal and engaged following can lead to repeat buyers and even exclusive content requests! Think of it as building your own little community of feet enthusiasts (crazy, but true!).
Finally, it's important to diversify your income streams by offering other types of content or services. Consider branching out into personalized videos or custom orders to expand your customer base and generate additional revenue. And remember – charging extra for exclusive content is the key thing (these foot freaks will pay top dollar for access to their favorite pair of feet!).
So what are you waiting for? FeetFinder is a foot-astic platform that offers a safe and secure environment for both buyers and sellers. With its range of resources and tools, customizable pricing, and level of anonymity and discretion, there's never been a better time to start selling those feet pics!
Alternative ways to get paid for pictures of your body
Apart from the highlighted platforms, other websites and platforms for exchanging pictures for money include:
Which body pictures can you put up for sale?
When considering selling body pictures for extra income, it's important to understand the range of options available. The types of body pictures you can sell are diverse and can cater to different audiences and interests. Here are a few categories to consider
1. Feet and Toe Pictures
The keyword "sell feet photos" receives around 83 million searches per second on Google, according to the search engine's statistics. That implies that selling photographs of feet is extremely popular.
Footwear manufacturers, the health, and wellness industry, and sports groups are just a few examples of sectors that rely heavily on foot images to market their services and products to customers.
It is important for marketers and companies to include high-quality professional images of feet in their marketing campaigns.
There are a lot of individuals on the Internet who are making money by selling photos of their feet as a side venture.
2. Hand and Hair Pictures
Hand pictures may be used for a variety of purposes. They can, for example, be used to advertise a service such as nail art design.
Besides that, they may be used to educate gestures, to teach behaviors such as how to wash and clean hands correctly, and even to relay messages such as the sorts of skin illnesses that can be found on hands.
Hair Products manufacturers are always looking for hair models to market and advertise hair-styling products.
Hair-product models are used by salons, catalogs, and manufacturers to assist in the promotion of style aids that may smooth, scrunch, relax, color, tone, and hydrate hair, among other things.
You can obtain free hair care freebies and products by modeling for hair products, and you can utilize the professional photos you get to apply for additional modeling jobs.
Hairdressers and saloons are also looking to showcase their portfolios to potential clients too.
Perform an online search for hair models in your location. Use Google to find local hair model agencies, manufacturers, and hair salons.
Check if the agency represents "part" models, such as hair and feet. Photographers, marketing firms, and hair-product manufacturers are among the most common employers of hair models.
and that's not all
If you have gorgeous hair that you don't want to keep, you may sell it on websites such as
Did you know that human hair is used to make the finest wigs and hair extensions?
If you are always receiving compliments on your long hair or locks and you're looking for a way to earn some additional money, you may want to consider selling it.
Your hair may be worth hundreds or even thousands of dollars.
3. Artistic Expression:
If you're comfortable with artistic nudity, you might explore selling tastefully captured images that emphasize the beauty of the human form. These could range from detailed portraits to abstract compositions, appealing to art enthusiasts and collectors.
4. Fitness and Health Progress:
Photographs showcasing fitness or health transformations can be popular. Sharing your journey, whether it's before-and-after weight loss, muscle gain, or overall well-being improvement, can inspire and resonate with individuals seeking motivation.
5. Fashion and Style:
Selling body pictures that highlight your unique fashion choices can attract followers interested in personal style inspiration. Whether it's showcasing outfits, accessories, or makeup looks, this category blends creativity with personal branding.
6. Body Positivity and Self-Love:
Sharing body-positive images that promote self-love and acceptance can have a meaningful impact. These pictures could include messages of body positivity, scars, stretch marks, and other natural features that celebrate individuality.
7. Nature and Environment:
Combining the human body with natural landscapes can create visually stunning images. These can be artistic, abstract, or simply capture the beauty of the human body in harmony with nature.
8. Special Themes:
Depending on the platform's guidelines, you might explore selling themed body pictures related to specific occasions, holidays, or trends. Creative concepts can capture attention and attract buyers.
Frequently Asked Questions
Q. Is It Illegal To Sell Pictures Of Yourself
Is it against the law to sell photographs of yourself? No, selling photographs of oneself is not against the law if you are 18 years and above. If you are under the age of 18 and wish to be paid for pictures of your body, you must obtain your parent's permission first.
If you're 18 years of age and confident about having an impressive physique, while also being interested in earning money using your physical attributes, then rest assured that profiting from your attractive physique is completely lawful and acceptable. Therefore, you should take advantage of this opportunity to do so!
Related Article: 7 perfectly legit and fast ways to make money using your body
Users must be at least 18 years old to use online platforms to sell their pictures. However, in some countries, users must be over 21.
Some picture-selling platforms may require you to identify yourself by providing a valid ID to access the site. Unless there are millions of users, I would not recommend sharing your ID.
Q. How Much Money Can You Make by selling pictures of your body?
Because it's the quickest and most straightforward method of earning money online, most girls turn to it as a means of making some extra cash on the side.
The amount of money you can make using this method is entirely up to you. The amount of time you spend, the platform you utilize, and where you are located are all important factors.
People who sell their body photos say they can get anything from $150 to $500 per day. Since you must first establish yourself, it may take some time to make a significant amount of money.
More ways to make extra money fast
If you liked this article, You'll Love These