If you are thinking about getting a home-based position, then becoming a freelance transcriptionist is one way to go. It's a job that's sure to free up your time while still earning a decent income.
Not only that, the learning curve is pretty straightforward. You can start earning from transcription even within a week if you set your mind on learning about it.
Neat, right?
Transcription work is a great fit for anyone looking to make real money online. You don't really need experience but you do need an understanding of transcription and a few skills to start.
I'll take you through what you need to know to get started.
First off,
What's transcription & what does a transcriptionist do?
Transcription is the process of turning the spoken words in a recording into written form.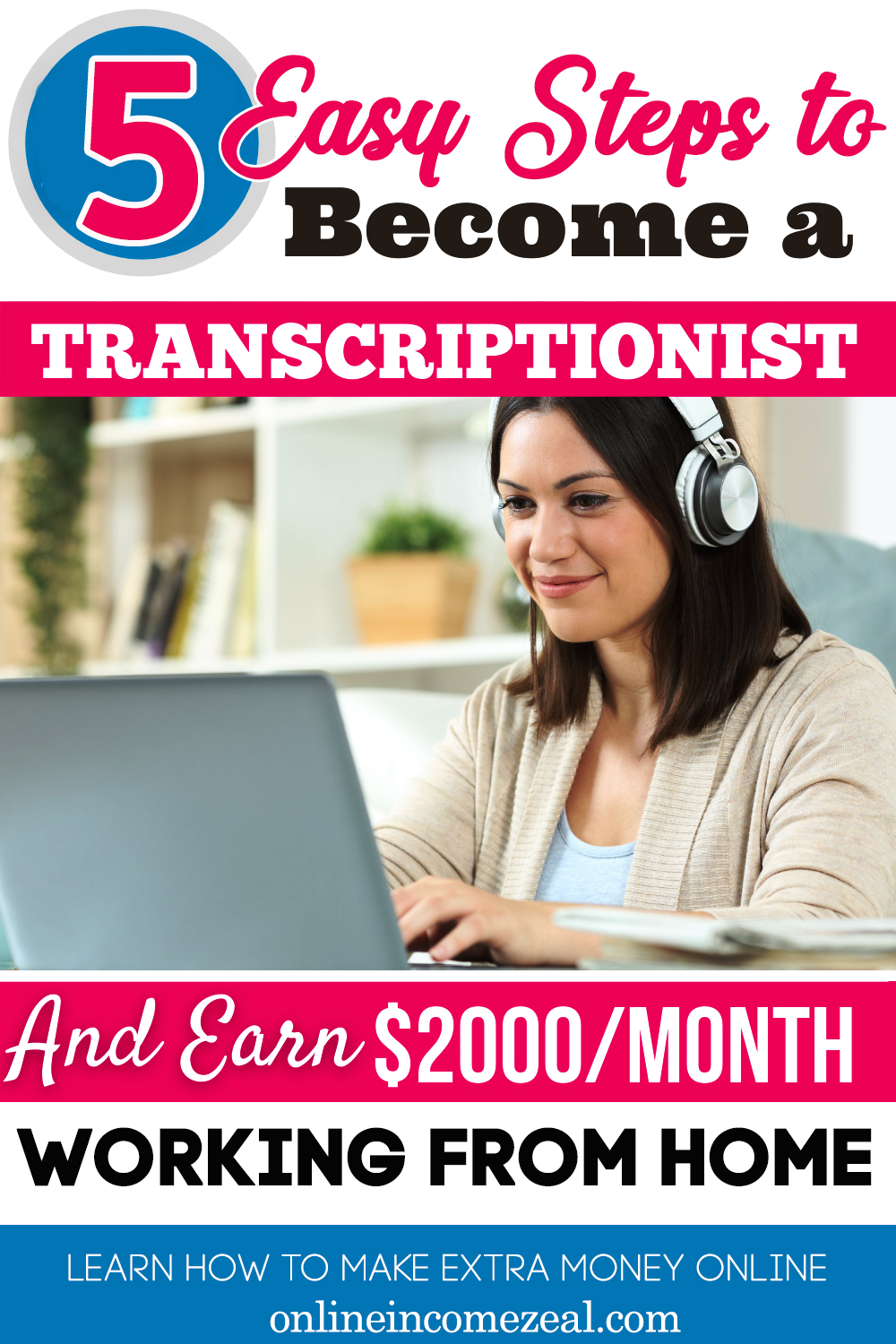 Simply put, turning audio to text. 
A transcriptionist listens to the audio and types it out.
Some types of audio files you'll work on as a transcriptionist will come in the form of :
Webcasts & Podcasts

Groups or Market Research

Corporate Meetings and Training

Seminars & Conventions

Roundtable Discussions

Speeches & Lectures

Conference Calls

Panel Discussions

TV shows and movies

Sermons

Investigations

Courtroom
Can you make good money transcribing?
Yes, you can make good money transcribing. You'll even get companies that pay on a weekly or bi-monthly basis so you can expect regular income with a shorter waiting time.
As for how much you'll earn, there's no straightforward answer to how much you should expect. It depends. A huge determinant factor is how fast you can type and whether you're using transcription software to help you transcribe in a much shorter time.
There's also the matter of what rate you're paid for the transcription. Depending also on whether you work full or part-time, I'd say you can make anywhere from a few hundred dollars to a few thousand each month.
What are the basic skills required for transcribing?
Your grammar needs to be up to scratch for whatever language you'll be transcribing in. The quality of a transcript is heavily reliant on your ability to edit, spell and grammar check.
For an English transcriptionist, consideration has to be given to what spelling will be used in the transcripts. There is variation in spelling, even punctuation, when you're transcribing for a client in the UK, the US, Canada, or Australia.
Exceptional listening skills.
What you type out needs to match what is in the audio. Sometimes there are multiple speakers in a file and you need to tell them apart.
Audio isn't always perfect either maybe because of speakers speaking in low tones or background noise in the recording.
 You need to take the speakers' accents into account too as the pronunciation of words varies sometimes depending on the region the speakers are from. Familiarity with these different accents is a sure plus. 
 This ties in a bit with the language and listening skills. You need to understand the context in which words are spoken because some words sound exactly the same but they have different meanings and spellings. Understand pronunciation, meaning intended, and how to apply it. 
Understanding transcription guidelines and what format the transcripts are to be delivered in is also a must.
Bottom line, you need to be fast and you need to be accurate. At the very least, get your speed up to about 40 wpm if you want to become a transcriptionist.
Typing out one minute of audio won't take a minute, likely 3 to 4 minutes more. You can also employ the use of transcription tools to help you transcribe faster.
The faster you type, the more you earn. Sometimes, there's also a pressing need to deliver files within a short time. Check your typing speed and practice at typingtest.com or typing.com. They are both free to use.
Familiarity with Transcription Software & Tools
Starting with something as simple as MS Word or similar applications. Learning key shortcuts comes in handy and being able to format documents according to company or client guidelines and preferences is essential in transcription.
There are a few tools or software you'll need to invest in or get for free to help you transcribe more efficiently. 
Most transcription companies have transcription tools on their platforms which you'll need to get familiar with.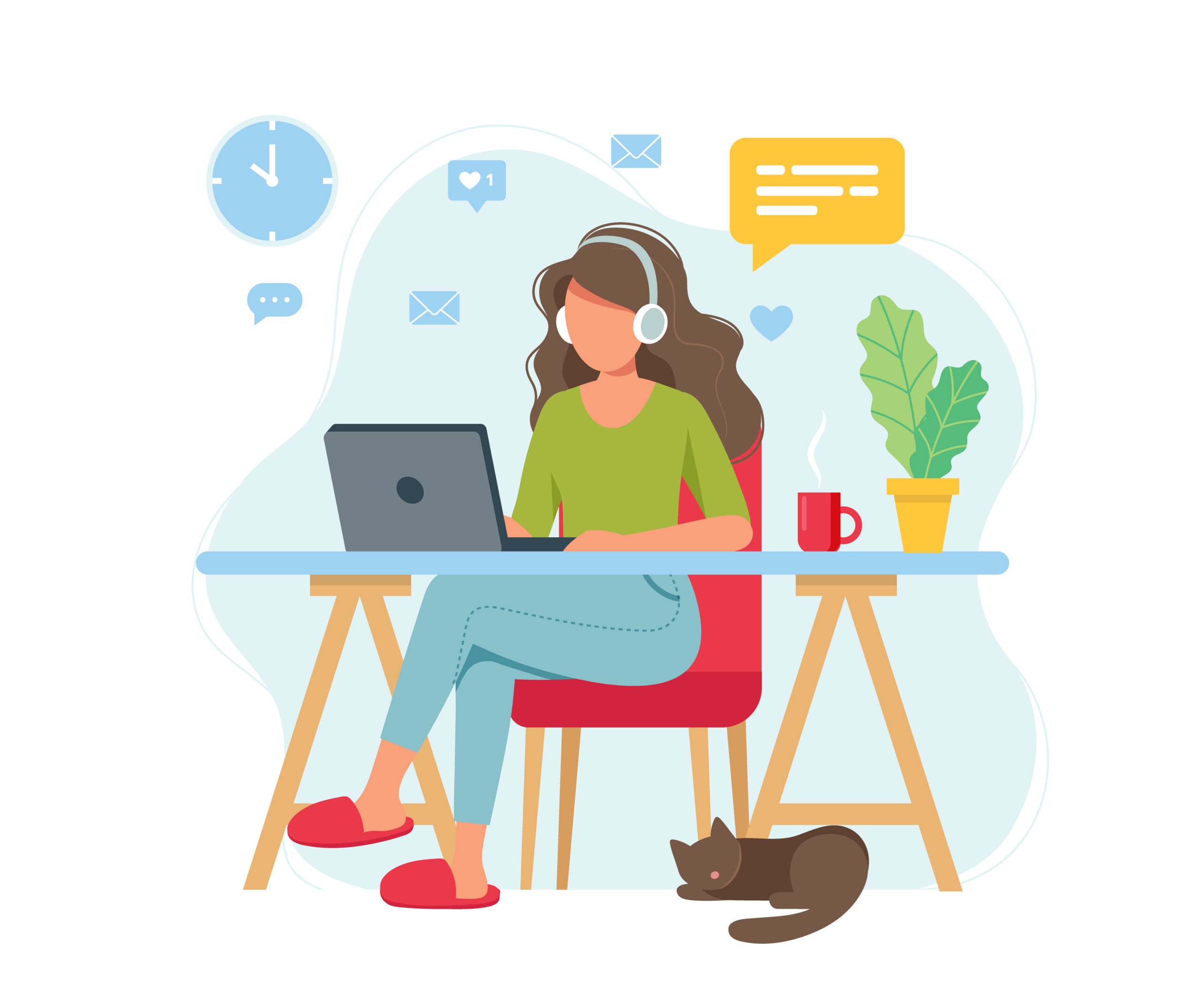 You'll be typing and listening at the same time, so…
Delivering transcripts on time will keep you in good standing with your clients while being able to deliver a decent amount of them fast will ensure you earn more.
You'll cover different topics in different fields and industries. You won't always be familiar with them, neither will you be able to learn all the lingo in the different fields. What you can do though is research on them when and as needed.
Again, the accuracy of your transcripts is dependent on your ability to do the right research. You'll need to clarify spellings, how a brand name is written, people's names, and so on.
How to Become a Freelance Transcriptionist
How do I become a transcriptionist? If you tick all the boxes on the skills listed above, the next natural steps would be to;
Step 1 – Choose the type of transcription you want to do
There are three areas of specialization in transcription. These are;
Legal Transcription

– This type of transcription requires you to be conversant with legal terminology. You can expect to transcribe files such as court hearings, interviews, and dictation by legal professionals like lawyers and judges. Certification is normally needed to get into this field of transcription.

Medical Transcription –

In most cases, you'll need to be certified to become a medical transcriptionist. Knowing medical terminology is also necessary as you'll be transcribing words from medical practitioners on patient records, their research, interviews, and so on.

General Transcription

– General Transcription is a catch-all phrase that includes just about every other sector not mentioned above. Think education, business, art, farming, name it.
 Experience is oftentimes not required by companies and clients for this so it would be the easiest one to get into unless you have a background in one of the other two fields, in which case, maybe get certified before you start looking for jobs.
This article mainly focuses on general transcription.
Step 2 – Get Transcription Training
Medical and Legal transcription aside, having someone show you the ropes of transcription work, in general, will significantly shorten your learning curve. Here's a great course on Udemy that covers the basic to advanced training in transcription.
There are a few technical bits to transcribing that you need to learn. Taking a transcription course will walk you through each one and set you up for success in this new career.
Step 3 – Practice
The onboarding process for most transcription companies includes a transcription test. It would do you good to practice before taking on the actual tests. Listen and Write has a repository of audios and YouTube videos covering a wide range of topics that you can type and get scores on. The audios are available in more than 30 languages.
GoTranscript, a transcription company hiring worldwide, also has practice transcription jobs on its platform which you can find here. I'd advise you to go through their guidelines before attempting the jobs or test.
Step 4 – Invest in Transcription Tools
Good noise-cancellation headphones at the very least, then a foot pedal. They'll help you immensely in transcribing faster. These two tools also come as a standard requirement to get hired by some transcription companies.
A spelling & grammar checker like Grammarly will go a long way in ensuring you deliver error-free work. Grammarly has a free plugin you can add to your browser and use cross-platform.
Step 5 – Get Transcription jobs online
This will take one of two forms. Either apply to transcription companies or source for clients on your own. 
You can source for your own clients through platforms like Upwork and Fiverr, social media such as LinkedIn and Facebook, or your personal website.
I  recently compiled a list of 21 companies hiring transcriptionists to work remotely. Have a look once you're ready to apply.
Other Jobs That Go Hand-in-hand With Transcription 
Transcription is often needed alongside other services which you could include in the services you offer. These include:
Captioning
Captions are created from audio transcripts and refer to the words seen on screen which are the same language as what's spoken on video. Captions can also include sound effects, speaker IDs, and other non-speech elements. 
Not so with subtitles. 
Though similar, subtitles come in different languages from the language been spoken on Video. They come in handy for people who don't understand the audio language as opposed to captions which are for people who possibly can't hear what's been spoken.
Translation
This involves typing out a transcript into a different language. These can then be used in creating subtitles and for other purposes.
Most companies offering transcription services go a step further and offer translation and captioning services as well. It's possible to work in two or three positions within these companies. 
And… Can you work for more than one transcription company?
My take?
Absolutely!
In fact, it's a great idea. When you're starting out, jobs might not be as steady, more so if you're a beginner. Working with different companies ensures you have a steady flow of work since you can switch to whichever has jobs available at the time.
Research on the companies. Some have their transcriptionists commit to working a couple of hours a week or monthly. It's a good sign though because this means they have enough work.
A few more words of advice;
Don't limit yourself to transcription jobs based on your location. A lot of these transcription companies recruit worldwide. Apply for jobs within your locality and country but also apply with companies from any part of the globe that accept applicants worldwide.

Apart from having a bank account, open a PayPal and maybe a Payoneer account as these are the most commonly used modes of payment by transcription companies.

Don't snub low-paying transcription jobs, especially if you're a beginner. They serve as a gateway to higher-paying transcription jobs. You'll find that you're able to transcribe faster with time thus earning more.
And on that note,
Invest in the tools of the trade. Slow transcription equals less money. Plus, a transcript riddled with wrong words and typos will guarantee a very short career in transcription. Get a spelling and grammar checker, a noise cancellation headset, and a foot pedal to start with.
You're set!
I hope you'll give transcription a try, it might turn into your favorite side hustle, perhaps even your new career.